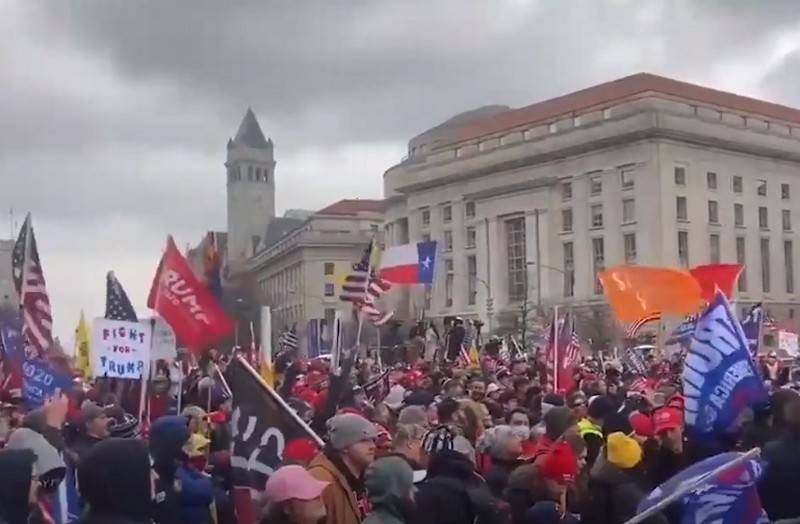 The US Congress was unable to complete the procedure for the formal approval of the results of the past elections due to clashes between Trump's supporters and the police outside the building of the US Congress.
Protesters against the election results, Trump supporters broke into the Capitol building and surrounded the Senate Hall. Deputy Prime Minister Mike Pence, presiding over the meeting, was evacuated from the building along with Senator Chuck Gressley to "safety."
Protesters attacked the Capitol and surrounded the Senate Hall. They asked us to stay inside
- Tweeted Congressman Lankford.
At the walls of the Capitol, Trump supporters clashed with the police, breaking through the police cordon and entering one of the buildings of the complex. In response, the police used tear gas and stun grenades, and there are casualties. Some media reported shooting inside the building and injuries among the protesters. The building is evacuating office staff and politicians. In connection with the protests in Washington, a curfew has been declared from 18:00. The corresponding statement was made by the mayor of the city.
In turn, the Pentagon refused to deploy National Guard units in the Capitol area despite requests from Washington authorities.
On the eve, Trump promised not to "give" the White House to the new President Joe Biden. He announced plans to stage a "hellish battle" for the presidency if the Democrats "take over" the Senate and administration. Speaking earlier to his supporters, he urged them to go to the Congress, but "act peacefully."