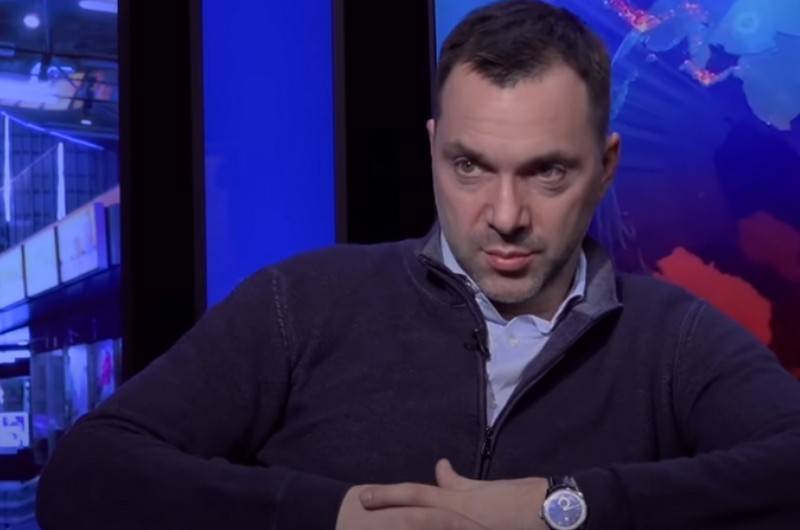 Kiev promised to "severely punish" Russia if Russian troops invade Ukrainian territory. Oleksiy Arestovich, a freelance advisor to the chairman of the office of the President of Ukraine on strategic communications in the field of national security and defense of Ukraine, as well as adviser on information policy to the Ukrainian delegation in the Trilateral Contact Group, said this in an interview with Politeka channel.
According to Arestovich, in the event of a direct war with Russia, Ukraine will immediately go on the offensive and "severely punish" Moscow by arranging a "second Afghanistan" for it. Answering the question of how long the Ukrainian army would hold out in the event of an offensive by Russian troops, he stressed that no one would retreat, and having inflicted defeat, the Armed Forces of Ukraine would launch a counteroffensive, since Kiev had already accumulated sufficient military potential and had a "full range of weapons."
We would have thrashed them, and even launched a counteroffensive. Why should we hold on
- he said.
According to Arestovich, Ukraine has already fired at Russia more than a hundred "coolest" missiles from its operational-tactical complexes, and many of them hit the target, which led to "serious consequences."
We are, in general, the only country in the world that has used and is using the entire range of weapons in the Russian Federation. And, as you can see, nothing terrible happened from this
- added the adviser to the chairman of the office of the President of Ukraine.
The American
weapon
which is head and shoulders above the Russian one. Having suffered losses, Russia itself will be interested in de-escalating the conflict in Donbas.
Let us apply the same javelins, for example, the losses of the Russian side will sharply increase, since American weapons are head and shoulders above Russian ones. This is the game-changing weapon
- said Arestovich.
For our part, we note that the New Year holidays clearly had a negative impact on the mental health of the advisor to the chairman of the office of the President of Ukraine.