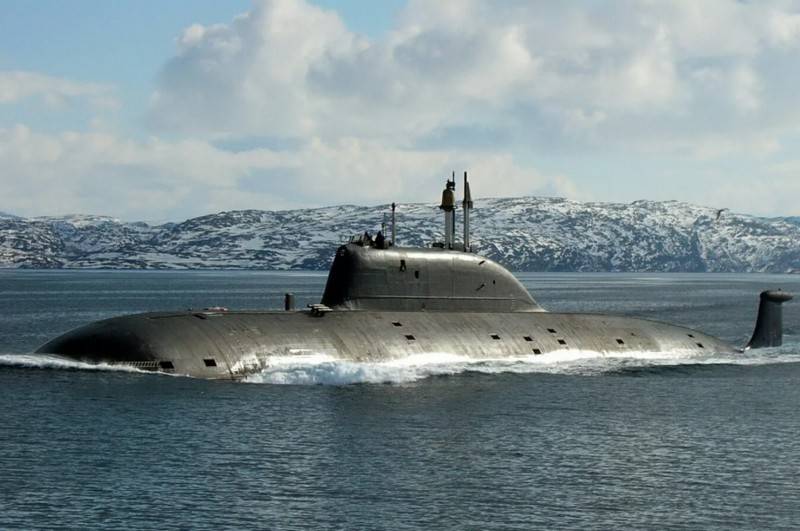 The modernized Project 971 Leopard nuclear submarine, launched at the end of December 2020 in Severodvinsk, will return to the 24th Division of the Northern
fleet
in the second half of this year.
The submarine has completed the stage of the slipway repair, and is currently completing the modernization already on the water. After the completion of all work, it will go through the cycle of the prescribed tests, and in the second half of 2021 it will return to the Northern Fleet.
On December 25, the nuclear submarine was removed from the boathouse of the Zvezdochka Ship Repair Center (CS). After the completion of work at the pier of the enterprise, it will go out for tests, which can last up to six months, and this is the second half of 2021, after which the submarine will be transferred to the fleet.
- TASS quotes the words of a source in the defense industry complex.
At the moment, the submarine has carried out the replacement of electronic weapons, control systems, communications, navigation, hydroacoustics, and BIUS. The submarine received new weapons (KR "Caliber"), and the acoustic signature was also reduced.
The second submarine of Project 971 (Schuka-B), which will return to the Northern Fleet, will be the Volk multipurpose nuclear submarine, which is also undergoing repairs and modernization at Zvezdochka. The transfer of the submarine is scheduled for 2023.
The Volk nuclear submarine will return to the Navy in 2023, having received, after modernization, new strike capabilities associated with the use of Kalibr-PL cruise missiles
- Said the source agency.
The submarine arrived at the Zvezdochka CSR in August 2014 and has been at the facility since then, awaiting repairs. Plans for the modernization of the Volk nuclear submarine have not been disclosed, but, most likely, work on it will be similar to that carried out on the similar type of nuclear submarine Leopard.
The multipurpose nuclear submarines "Wolf" and "Leopard" are part of the 24th "Animal Division" of the Northern Fleet of the Navy. In addition to them, the division also includes submarines "Tiger", "Vepr", "Panther", "Gepard".