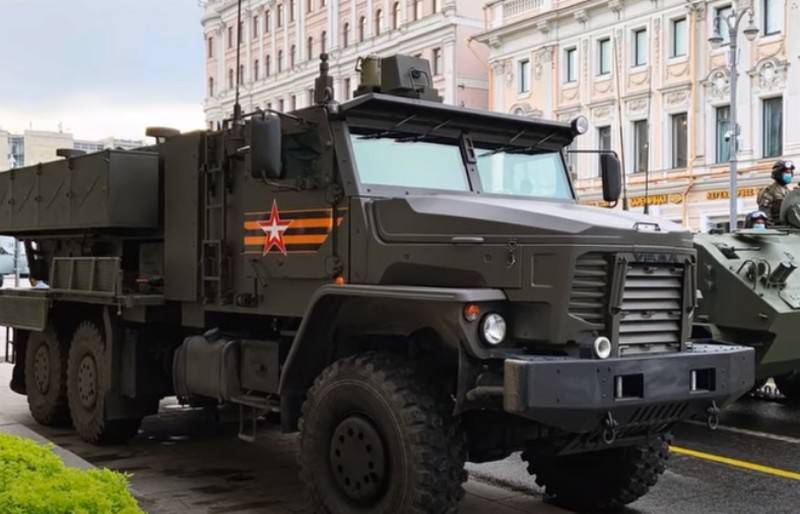 The newest heavy flame-throwing system TOS-2 ("Tosochka") went to the troops. According to the Ministry of Defense, the first vehicles were received by the Central Military District.
The new flamethrower system entered service with the mobile units of the RHBZ Central Military District, stationed in the Saratov region. According to the report, the equipment arrived at the end of 2020, the number of delivered copies was not reported.
(...) TOS-2 heavy flamethrower systems have been delivered to the mobile RCB protection units stationed in the Saratov region
- Reported the press service.
The fact that the TOS-2 flamethrower system will go to the troops at the end of 2020 was announced by Russian Defense Minister Sergei Shoigu on the eve of the Caucasus-2020 exercises, where this system was to be tested in conditions close to combat. At the same time, the head of Rostec, Sergei Chemezov, said that Tosochka was completing the tests.
The TOS-2 heavy flame-throwing system was created on the basis of the TOS-1 "Buratino" and TOS-1A "Solntsepek", but in contrast to them it has a wheelbase and improved tactical and technical characteristics. Earlier it was reported about the creation of new ammunition for TOS-2. The machine was created taking into account the experience of using such weapons during the hostilities in the Middle East.
TOS-2 in the future will replace TOS-1 and TOS-1A, but track-mounted flamethrower systems will not be removed from service, but will be modernized. The modernized vehicles will receive modern digital communication facilities, as well as equipment for a closed data transmission segment, which will allow them to be integrated into automatic control systems (ACS) of the tactical level. In addition, long-range ammunition from TOS-1 will be adapted for TOS-1 and TOS-2A, thereby increasing their range to 15 km instead of the currently available 6 km.
Earlier, the Ministry of Defense said that by 2025 TOS-2 will replace all TOS-1 and TOS-1A in the Southern Military District. Tracked TPS will remain in service with the RChBZ troops in other regions where the use of wheeled vehicles is impractical.