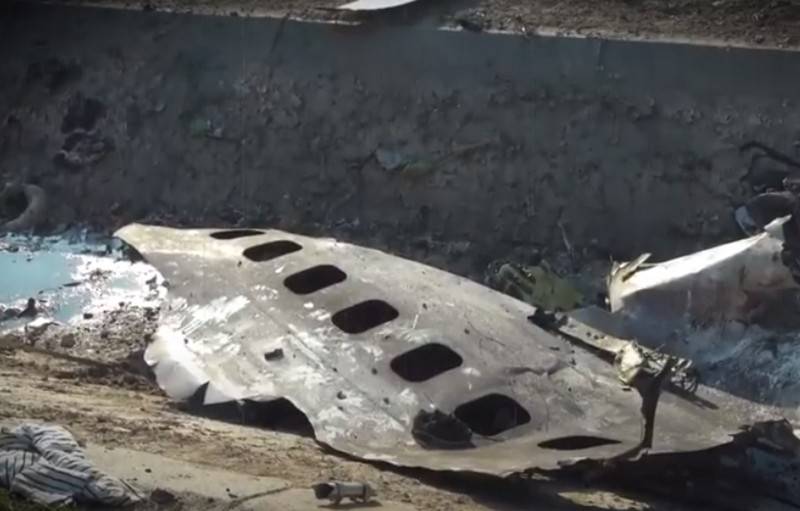 Iran handed over to Ukraine a draft technical report on the causes of the crash of a Boeing 737 passenger aircraft of the Ukrainian airline Ukraine International Airlines, which occurred on January 8, 2020 near Tehran. This is reported by the Ukrainian media.
Ukraine received from Iran a report on the strike on the plane in Tehran on the fifth attempt on December 31, now it will be studied by the relevant authorities, they are given 60 days for this. Based on the results of studying the report, Kiev intends to determine the amount of compensation and achieve its payment.
After 2 months, Iran will again receive the report with the comments of the Ukrainian side, which must prepare the final report within 30 days. The document will be made public only after its approval by the Council of the International Civil Organization
aviation
.
We received the draft report on December 31, as they say, under the Christmas tree. We now have 2 months for comments and remarks. This is a fairly important stage for further progress, without which it would be impossible to achieve compensation and universal justice.
- said the head of the Ministry of Foreign Affairs of Ukraine Dmitry Kuleba.
According to the minister, the amount of compensation has not yet been determined, and Kiev has not received any official proposals from Tehran. Kuleba refused to name the estimated amount of compensation, but earlier the media wrote that Iran was ready to pay $ 150 for each person killed in the plane crash.
(...) one should be extremely careful with the information of the Iranian media and, as they say, filter every message. Until I receive an official offer from the Iranian government, we will not take into account any messages in
the news
about numbers
- he added.
Recall that a UIA Boeing 737-800 passenger plane, which took off on the Tehran-Kiev route, was shot down near the Imam Khomeini International Airport in Tehran immediately after takeoff on January 8, 2020. All 167 passengers and 9 crew members on board were killed.
Iran admitted that the plane was shot down by the air defense forces of the republic by mistake. The parties are currently continuing negotiations on the amount of compensation for the downed plane.