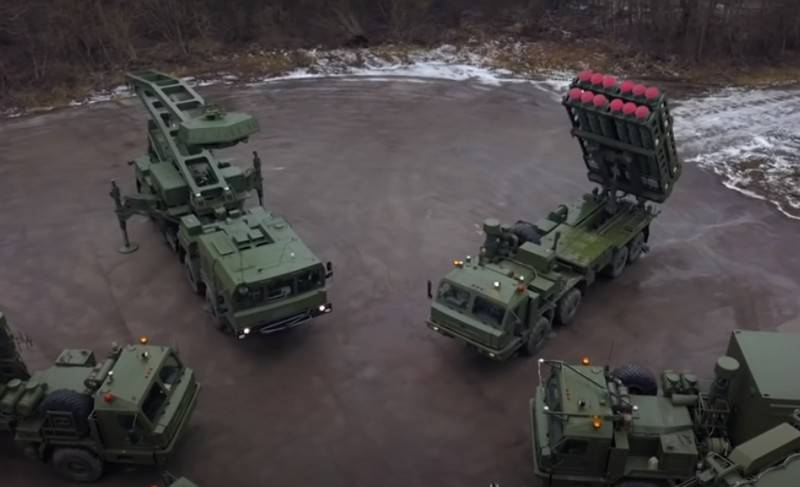 The Russian army in the near future expects to enter service with the new S-500 anti-aircraft missile system, at the same time replacing the S-300PS air defense system with the modern S-350 Vityaz anti-aircraft system. New Russian anti-aircraft systems could pose problems even to fifth-generation fighters, says Dave Majumdar, editor of the American magazine The National Interest in his article.
The new S-500 anti-aircraft system, the author claims, will occupy the upper tier of the echeloned unified air defense system of Russia, and thus will be able to fight targets at altitudes of about 200 and a range of 600 kilometers. The first regiment will take over the defense of Moscow and central Russia.
According to reports, the S-500 is capable of detecting and simultaneously hitting up to 10 warheads of ballistic missiles flying at speeds up to 7 km / sec. The complex also includes interceptor missiles with an active radar homing head.
The S-500 must be highly mobile and have a whole network of radars that provide interception and targeting over long distances. It will use the 91N6A (M) combat control radar, a modified 96L6-TsP target detection and acquisition radar, as well as new multi-mode 76T6 and 77T6 anti-missile radars
- writes Majumdar.
Meanwhile, Russian troops have begun to receive the S-350 Vityaz mobile air defense and missile defense system, which is replacing the old S-300PS air defense system. The new complex will complement the Buk-M3, S-300VM4, S-400 and S-500 complexes.
"Vityaz" uses the same missiles as the S-400, it is capable of striking targets at a distance of 120 km at an altitude of 30 km, while simultaneously fighting 16 targets simultaneously. The S-350 includes a control vehicle, two radars and eight launchers.
The Russians intend to include all new anti-aircraft systems in a single integrated air defense system, thereby creating echeloned anti-aircraft and anti-missile defense. Despite the fact that the Russian military-industrial complex suffered greatly after the collapse of the Soviet Union, the Russians are able to create modern air defense systems.
Some examples of these new systems are so sophisticated that many American military leaders fear that even stealth aircraft such as the F-22, F-35 and B-2 will face problems getting through them.
- summarizes the author.