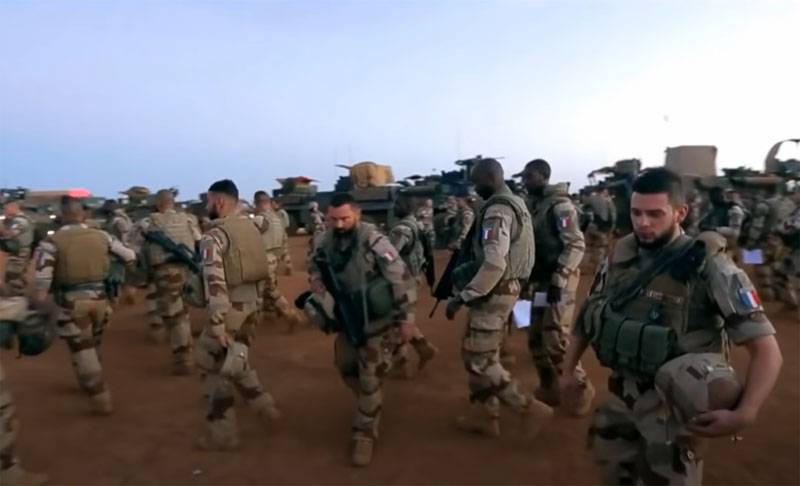 The report of the French military department on the course of the anti-terrorist operation in the African state of Mali caused an extremely negative reaction in society. What is the reason?
The fact is that the French contingent suffered the greatest losses in recent years. As a result of militant attacks, in just six days in Mali, French troops lost five of their soldiers.
In connection with this fact, ordinary Frenchmen began to ask the Ministry of Defense questions about what the French military contingent is doing in Mali in general, if during all the years of its stay in this country the situation with terrorism in it has not changed for the better?
Public outcry and criticism of the losses led to the need for a response from the authorities. The head of the military department announced that Paris would reduce the number of French troops in the state of Mali, where Operation Barkhan is being conducted jointly with the Baltic and other military. Part of the contingent will be withdrawn.
French Defense Ministry:
But France does not intend to completely curtail its mission in Mali. We plan to pay more attention to training the Malian military and expand the scope of instruction. We will help Mali during the pre-election cycle - until 2022.
Meanwhile, the French press writes that the cooperation between the French and Malian military does not bring positive results today and is unlikely to bring them tomorrow. This is due, as it is believed, to the low level of military discipline on the part of the Mali military, as well as to the fact that the French contingent has recently practically refused to interact, for example, on patrolling territories, closing in on military bases.
The reaction of the military departments of other countries participating in the operation in Mali to the news of the withdrawal of part of the French contingent has not yet been reported. Let us remind you that one of the countries that has sent its military there is Estonia.