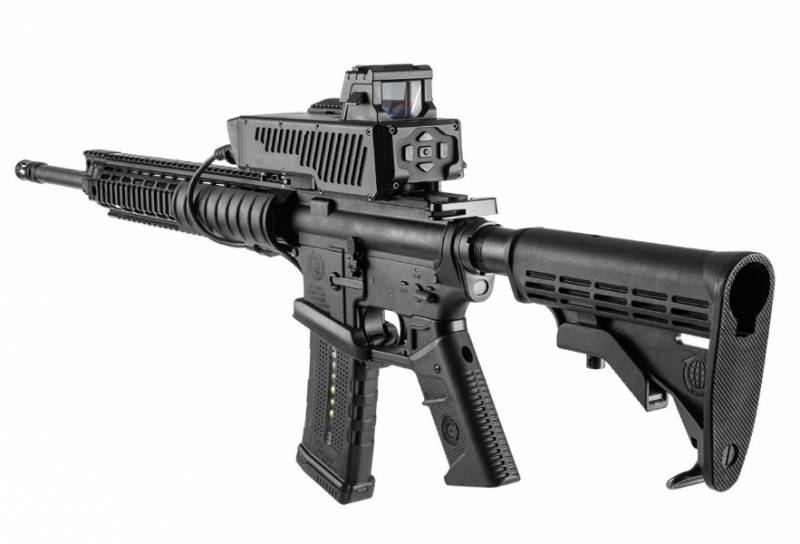 Smart Shooter's new fire control system turns assault rifles into intelligent
weapon
... This Israeli manufacturer of intelligent fire control systems SMASH 2000 Plus enters the Indian market.
The Indian newspaper The Print reports.
A month earlier, the Indian Navy had already placed an order for these systems, allowing you to hit targets on the first shot and act against drones. Smart Shooter is now planning to set up a plant for the production of SMASH 2000 Plus and is looking for new contracts beyond the one it has already received from the Indian
fleet
.
These systems are already used by the special forces of the United States, Israel and other countries. Now the Indian Army and Border Guard Service are assessing its capabilities to combat drones.
The system has a built-in guidance algorithm, which is capable of hitting various targets from the first shot, including UAVs.
We have received permission from our Ministry of Defense and are ready to cooperate with India.
- Abraham Mazor, vice president for business development of Smart Shooter, told the newspaper.
The firm's vice president of research and development, Sharon Aloni, said that the system can in most cases be attached to any assault rifle without any modifications. Its principle of action is "one shot - one hit".
SMASH 2000 changes the way a soldier acts on the battlefield
- added Abraham Mazor.