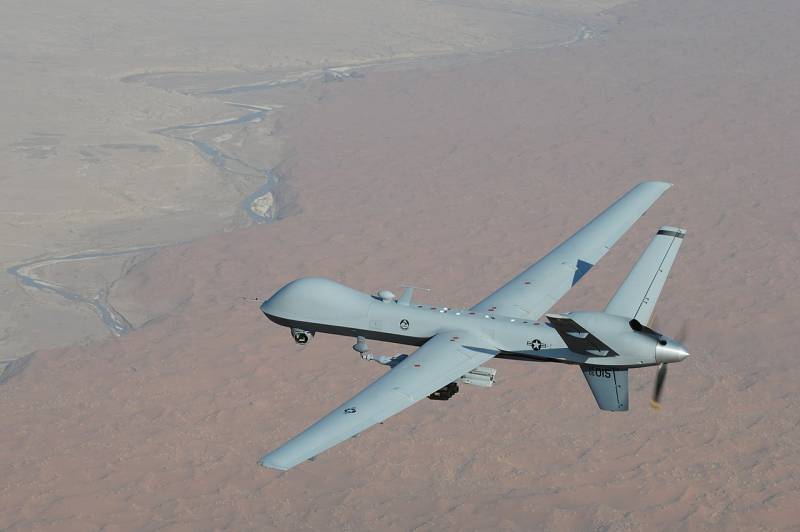 The United States deployed the United States Air Force's MQ-71 Reaper reconnaissance and strike UAVs to the 9st Campia-Turzii Airbase in Romania. In addition, 90 American troops arrived there.
This was reported by the press service of the US Air Force Command in Europe and Africa.
The drones will be tasked with surveillance, information gathering and reconnaissance to support the operation of the North Atlantic Alliance.
The drones and their attendants have been transferred to the airbase for a "very long time." This effectively means that the American MQ-9 Reaper UAVs are stationed in Romania on a permanent basis.
General Jeffrey Harrigian, US Air Force Commander for Europe and Africa, said that the presence of drones in this strategically important region will reassure America's partners and allies and signal opponents of the possibility of a worthy response to any threat. The press release said the United States is committed to maintaining security and stability on the European continent, and the deployment of the UAV in Romania will strengthen US relations with NATO partners and other allies in Europe.
The distance from the Campia-Turziy airbase to the Crimean coast is less than 700 kilometers.
The MQ-9 Reaper drone, manufactured by the American company General Atomics, is equipped with turboprop engines. It is capable of continuously staying in the air for up to 24 hours, and the "ceiling" of the height of this UAV is 13 kilometers.