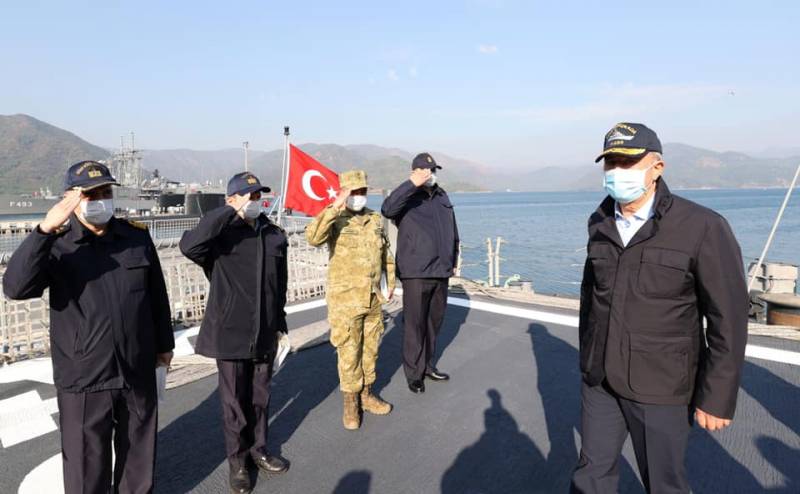 The German media published data on the military-technical contacts between Berlin and Ankara. In particular, it is reported about a record decline in recent years in German exports of arms and other military products to Turkey.
According to the latest information, in 2020 such exports collapsed 15 times. If at the end of 2019 the indicators were about 344,6 million euros, then at the end of 2020 - already less than 23 million.
The German press reports on what this is connected with.
It points to the introduction of an arms embargo against Ankara in connection with its military invasion of northern Syria, controlled by Kurdish formations. These sanctions were introduced in the fall of 2019. After that, exports steadily fell, and in 2020 only those contacts were implemented that were concluded between Turkey and Germany until October 2019.
In connection with the German embargo in Turkey, the implementation of the tank project was suspended, problems arose with other military-technical programs.
Germany introduced new anti-Turkish sanctions after Turkish ships began to explore fields in the Eastern Mediterranean.
At the same time, the German press notes that against the background of a sharp drop in the volume of contracts with Turkey in the military-industrial complex, the volume of orders from Egypt began to grow. Today, this portfolio amounts to almost 0,75 billion euros. Also Germany sells
weapon
and components for some other countries of the Middle East - Qatar, Kuwait and the UAE.
Recall that at the end of last year, several other countries, including the United States, introduced sanctions against Turkey. In particular, the accounts of the leadership of the Directorate of Military Development were frozen.