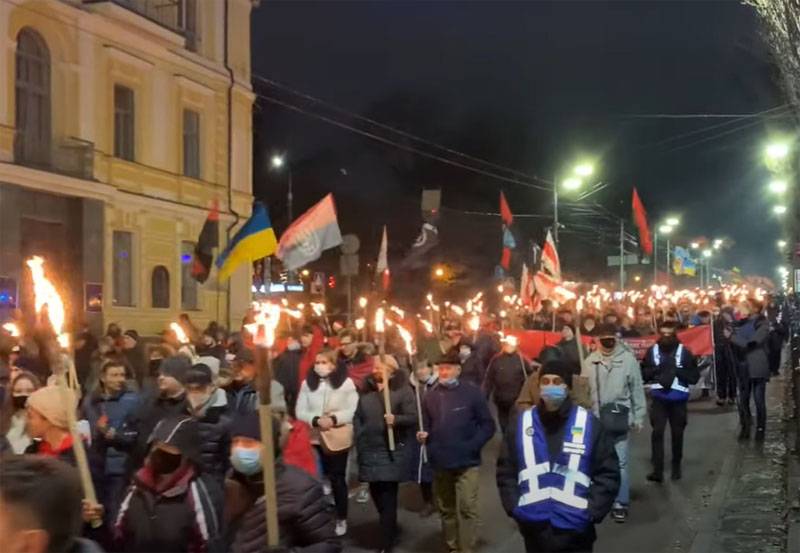 Joel Lion, Israel's ambassador to Ukraine, reacted harshly to Stepan Bandera's birthday celebration organized by nationalists on January 1. He condemned the "celebration".
According to Joel Lyon, it is unworthy to host a "celebration" in honor of a Nazi accomplice.
The ambassador wrote about this on his Twitter page, reposting articles about the event in the Ukrainian edition of KyivPost.
Lyon said in a commentary on the repost that the time has come for Ukraine to come to terms with its past. The Israeli ambassador recalled that Bandera was an accomplice of the Nazis.
We strongly condemn any glorification of the accomplices of the Nazi regime.
- said Lyon.
On the evening of January 1, Ukrainian pro-fascist organizations held a torchlight procession in Kiev in honor of their idol, the famous Ukrainian collaborator Stepan Bandera, who collaborated with the Nazis during World War II. Then he headed the Organization of Ukrainian Nationalists - OUN (banned in the Russian Federation). As they walked the streets of the Ukrainian capital, radicals chanted neo-Nazi slogans.
The march was attended by about a thousand people, which indicates a decrease in the activity of right-wing radical groups in Ukraine and a possible reduction in the number of their supporters.
It is noteworthy that among the participants in the torchlight procession in Kiev there were also Belarusian nationalists with the so-called BCHB flags.