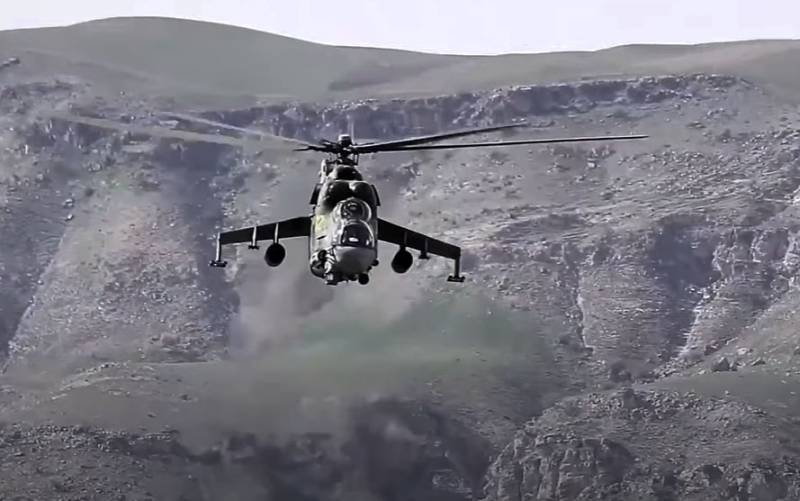 Information has emerged about the course of the investigation concerning the attack on the Russian Mi-24 helicopter. The strike, recall, was delivered with the use of MANPADS at a time when the helicopter was in the airspace of Armenia on November 9, 2020. Then two Russian servicemen were killed.
Azerbaijan admitted its guilt in striking, promising to conduct a thorough investigation and punish those responsible. But almost 2 months have passed, and there is no information about the specific persons who gave the order to shoot down the helicopter. In this regard, experts have expressed suspicions that the Azerbaijani side "does not agree on something" and that the forces that are not controlled by official Baku could shoot down the Mi-24.
Today it became known that Russian military investigators decided to re-qualify the article on the Mi-24 case to a more serious one.
In particular, from the article on the violation of the rules of flights, which resulted in death by negligence (Article 351 of the Russian Criminal Code), the case was re-qualified to Article 105. This article provides for severe punishment and applies to premeditated murder (in this case, two or more persons).
This information is published by
Interfax
.
The article provides for the maximum sentence of life imprisonment.
At the same time, it is not noted what information the Russian investigators received regarding the strike on the Mi-24, which led to the need to re-qualify the case to a more severe article of the Criminal Code of the Russian Federation.
Azerbaijan, for its part, does not provide any data on the perpetrators of the use of MANPADS against the Russian helicopter.
Recall that a few days after the tragedy, Azerbaijani Ambassador to the Russian Federation Polad Bulbul-Ogly stated literally the following:
In war as in war.