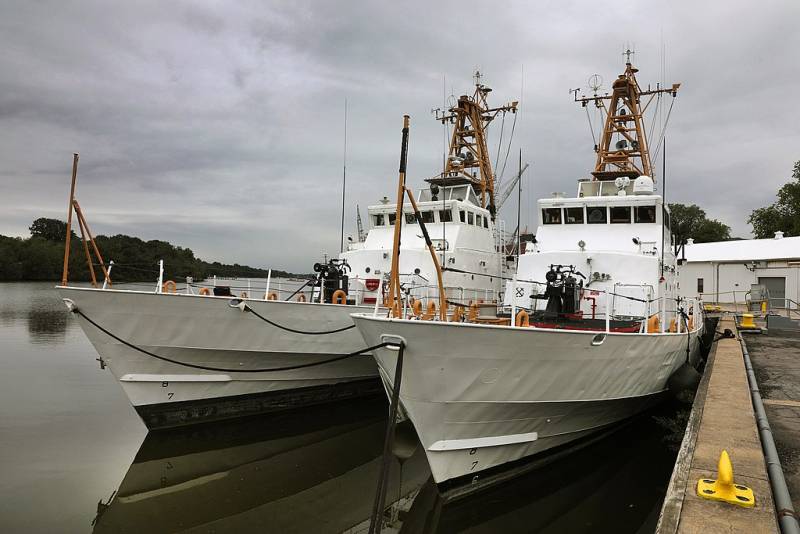 On the basis of the 198th training center of the Ukrainian Navy of the Armed Forces of Ukraine and in other places, an intensive training course was held for Ukrainian sailors, who will soon serve on the Island patrol boats transferred by the Americans. Now Ukraine is sending crews of "Island" boats for training in the United States.
This was stated by the commander of the Ukrainian Naval Forces Rear Admiral Oleksiy Neizhpapa.
The naval sailors will leave for America this month. There, in the city of Baltimore, future crew members of patrol boats will undergo a 10-week training course at the US Coast Guard base. The training will be conducted by American mentors.
Before that, the Ukrainian sailors went through the first preparatory stage in Odessa, where the selected candidates mastered the theoretical and practical course of studies, in which they studied the characteristics of this technique. During the second stage, which took four weeks, the future crew members worked through almost all situations related to service on a boat. In the final part of the second stage, the personnel of the boat were engaged in training interaction between the main command post and all posts.
The crews of the patrol boats "Slavyansk" and "Starobelsk" underwent similar training. It took place in the United States from July to September 2019.
After receiving three more "Islands" in the first half of this year, the Ukrainian Navy will have a full-fledged division, consisting of five patrol boats.