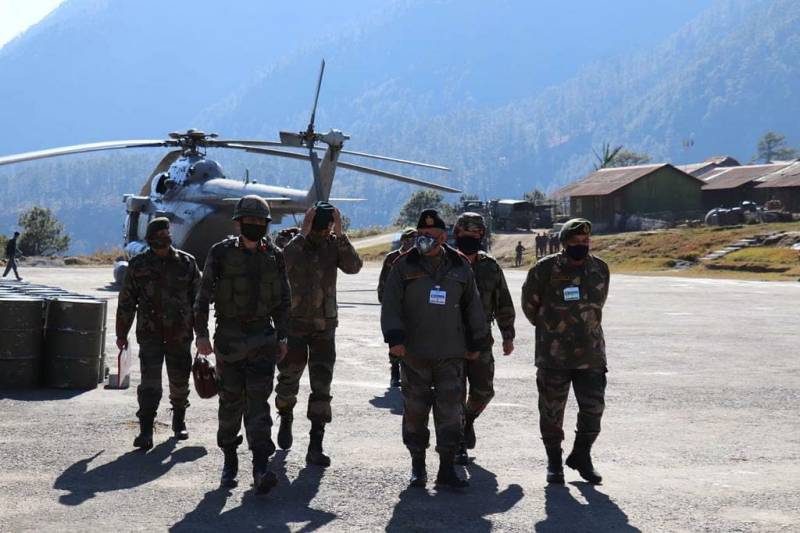 In the Pakistani mass media, materials appeared in which it was announced about the impending Indian military operation "on the territory of Pakistan or India itself." In particular, this kind of information appeared on the pages of the Pakistani newspaper The Nation.
Columnist Siied Zane Jafferi writes the following:
India is facing a variety of challenges, including economic downturn, internal unrest, mass demonstrations, tensions between ethnic groups and religious fanaticism.
The article says that the conflict could break out under a false flag - with the aim of diverting the attention of Indian citizens to numerous internal problems.
In the material of the Pakistani edition, it is stated that India is allegedly creating centers for training militants in Ladakh - "near the borders with Afghanistan, in order to then transfer them for use in Pakistani or its own territory in other parts of the country for the purpose of sabotage and terrorist attacks." This is what the newspaper calls "a possible military operation of India in Pakistan under a false flag."
From the material:
Since 1971, Indian political and security institutions have been known for organizing bizarre covert operations to mislead the world, vilify Pakistan and hide the real link of responsibility. The Pulwam incident is not the first time that Indians have used a false flag to hide facts and satisfy their hidden agenda.
An example is the operation "under a false flag" on January 30, 1971 on the hijacking of an aircraft flying from India to Pakistani Lahore.
The Pakistani side also calls the terrorist attacks in Mumbai "an Indian special operation carried out to put pressure on Pakistan."
It also recalls the terrorist attack against the employees of the Ministry of Internal Affairs of India, after which the Indian
aviation
was sent to bomb Pakistani Balakot in early 2019.
In India itself, commenting on an article in the Pakistani press, they said that Pakistan "is again trying to shift the responsibility to India," and the phrase "India's operation under a false flag" was called upon to be chosen as the "phrase of the year."