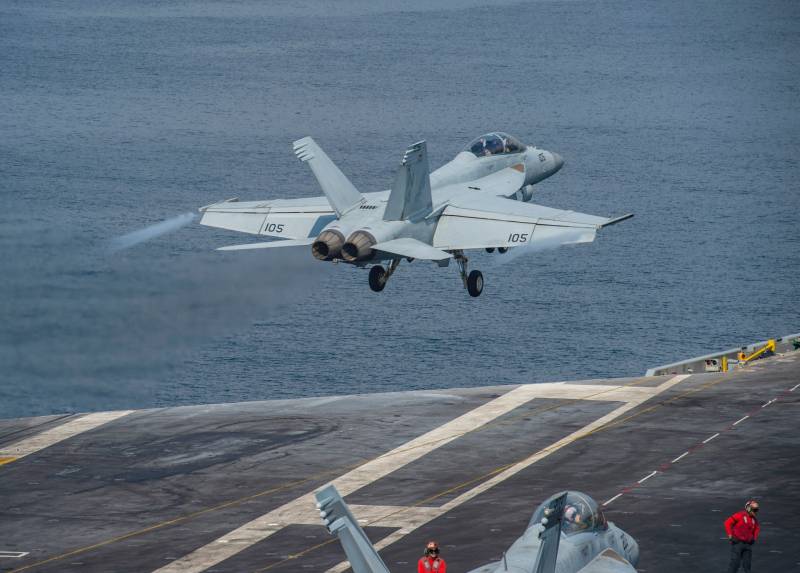 Acting head of the Pentagon Christopher Milli spoke about the decision on the US aircraft carrier USS Nimitz, which had been sent earlier to the Middle East. Recall that in the United States, this kind of shipment was argued by "the need to respond to the threat from Iran." Washington expected Iran to launch missile strikes on American bases in the region on the anniversary of the death of General Qasem Soleimani.
According to Milli, a decision was made to cancel the redeployment of Nimitz from the Middle East.
The head of the Pentagon:
We sent the nuclear-powered aircraft carrier USS Nimitz to secure the withdrawal of our troops from Somalia. Since threats are heard from Tehran both against us and against our allies, I made a decision to suspend the redeployment of an aircraft carrier from the Middle East. I gave the appropriate order.
And in an order dated December 31, the same Christopher Millie ordered to transfer the USS Nimitz to the shores of the United States.
Due to the fact that the head of the Pentagon made a different decision, they started talking about a possible intervention from Israel. There were statements that "Israel is trying to involve the United States during the presidency of Donald Trump in a military campaign with Iran." The US administration claims that these statements "do not correspond to reality."
For reference: the aircraft carrier Nimitz entered service over 45 years ago. Its standard displacement is about 98,5 thousand tons. More than 5 thousand people can be on board, including more than 2 thousand servicemen from the air wing. The aircraft carrier is powered by 2 Westinghouse A4W nuclear reactors. The total capacity of power plants is 260 thousand hp.
Aviation
wing - about 90 aircraft and helicopters.