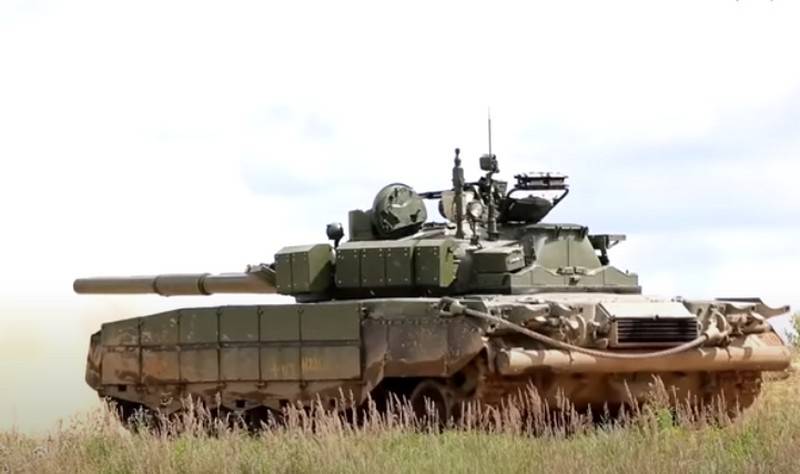 The Russian Ministry of Defense announced plans to supply armored vehicles to the units of the Ground Forces of the RF Armed Forces. According to the press service of the military department, the Army will receive more than 400 armored vehicles.
According to the data provided by the Ministry of Defense, the units of the Ground Forces within the framework of the state defense order will continue to receive
Tanks
T-72B3, T-90M, T-80BVM, BMP-3 and BMP-2M infantry fighting vehicles with the "Berezhok" combat module, as well as BTR-82A armored personnel carriers. In total, it is planned to supply over 400 units of equipment.
In 2021, more than 400 units of armored vehicles are planned to enter the formations and military units of the Ground Forces of the Armed Forces of the Russian Federation.
- said in a statement.
Thus, it can be stated that the bulk of the armored vehicles planned to enter the troops will be tanks already in service, which have undergone modernization, as well as BMP-2 and BMP-3. Serial deliveries of new weapons are scheduled for 2022.
As Deputy Defense Minister Alexei Krivoruchko said earlier, next year, 2022, it is planned to complete the program for creating a large volume of new Russian armored vehicles, including the Armata tank and vehicles on this platform, new armored personnel carriers and howitzers. According to him, the T-14 tank, BMP T-15 "Armata", B-11 "Boomerang", K-17 "Kurganets", BTR B-10 "Boomerang", K-16 "Kurganets" should go to the troops, BREM T-16 "Armata", 152-mm self-propelled guns "Coalition-SV", as well as other promising equipment.