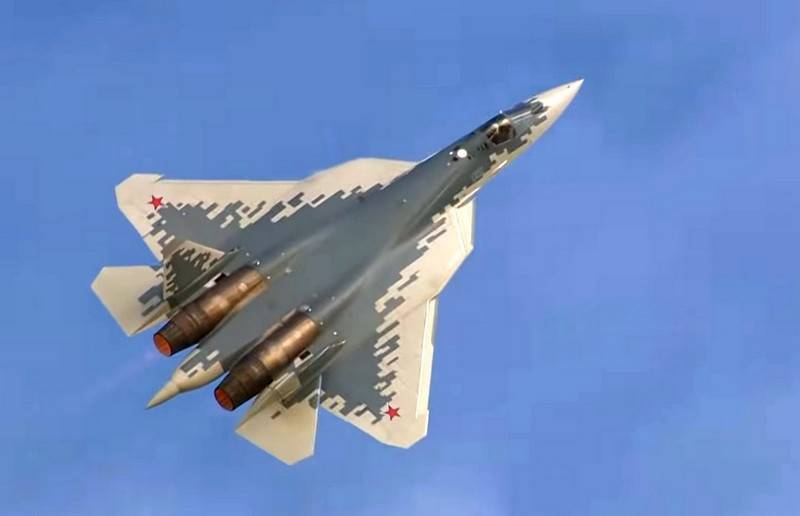 The Russian fifth-generation Su-57 fighter with a second stage "product 30" engine will appear in 2022, and in the same year, the Russian Aerospace Forces will begin to receive an updated fighter. Military Watch writes about it.
The American publication, referring to publications in the Russian "state media", claims that the Su-57 with a second stage engine will begin to enter the troops in 2022. At the same time, it is emphasized that the characteristics of the fighter with the new engine will significantly improve, since the Saturn 30 engine will outperform its predecessor.
The publication notes that the aircraft currently uses the first stage engine, the AL-41F1, which is an upgraded version of the AL-41 engine used in another Russian fighter, the Su-35.
The author of the article, referring again to the Russian press, writes that the new Su-57 engine "will become the most powerful in the world" among the engines ever installed on aircraft of this type.
Currently, he argues, the most powerful engine installed in twin-engine fighters is the F119 of the fifth-generation F-22, and the F135 engine in the F-35 is the most powerful for single-engine fighters. The new Russian Saturn 30 engine for the Su-57 could outperform both American engines.
The publication notes that Soviet aircraft engines in the Cold War era were traditionally more powerful than their American counterparts. Russian engine building is making up for lost time in the 90s of the last century and is creating new models of power plants. It is possible that the new engine for the Su-57 will be used in other projects of Russian aircraft, including the development of a next-generation single-engine Russian fighter.