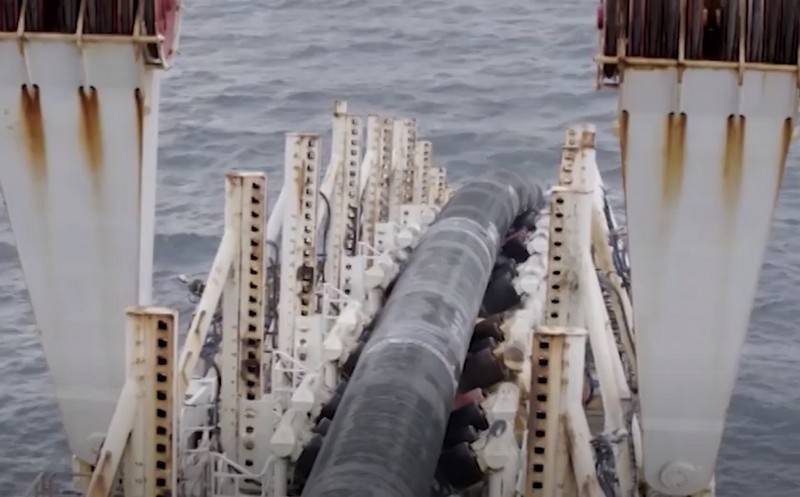 The Nord Stream 2 under construction may be left without the certification of conformity required to start its operation. The Norwegian organization Det Norske Veritas (DNV) GL has announced its refusal to certify the Russian gas pipeline.
The organization explained that the reason for the denial of certification is the new US sanctions introduced as part of the US defense budget for 2021. Issuance of the document is possible only after their withdrawal.
DNV GL will cease all inspection activities of the Nord Stream 2 pipeline system in accordance with the sanctions and for as long as these sanctions remain in effect. We are implementing a plan to end our project support
- said in a statement to the company.
It is noted that the Norwegian organization has been a partner of the operating Nord Stream gas pipeline since 2012 and annually certifies it. Until recently, it was also a partner of Nord Stream 2.
Meanwhile, an expert at the Financial University under the government, Igor Yushkov, said that it is not worth relying on European companies in the implementation of the Nord Stream 2 gas pipeline project, they will comply with all US requirements, fearing to come under sanctions. He proposed to solve the problem of gas pipeline certification by involving a Russian company in certification. In his opinion, such a decision will suit both Russia and Europe, since there are no restrictions on certification in the EU.
There are no such restrictions on the part of the European Union: they do not prohibit anyone from certifying anything. I think that the question will be most likely discussed when a Russian company receives all the necessary licenses and documents, that it is capable of certifying such projects, such as Nord Stream 2, and it is she who issues the certificates
- said the expert.
Earlier in Berlin, they reaffirmed their commitment to complete the construction of the pipeline, despite the US sanctions imposed as part of the new US defense budget.