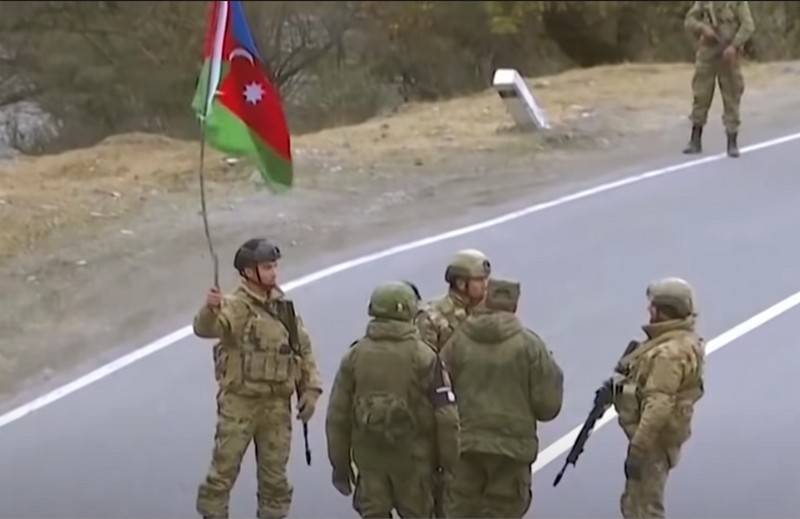 Azerbaijan laid claim to half of the Armenian village in the Syunit region of Armenia. Units of the Azerbaijani army entered the village of Shurnukh, stating that the border between the states runs through the village. Armenian media write about this with reference to the village headman.
The Azerbaijani military refer to the map of the General Staff of the USSR Armed Forces from 1942, where the border, according to them, passes through the village of Shurnukh in the Syunit region. According to the Armenian side, the border between the countries runs near the village, and not through it. However, the Russian border guards who arrived at the scene are also guided by the maps of the Soviet General Staff when determining the state border.
At present, an Azerbaijani army post has been set up in the middle of the village, families living in 12 houses, which Baku claims, were given a deadline until January 5 to finally determine, since the territory goes to Azerbaijan.
It's all over. Azerbaijanis, Russians, our border guards arrived. Until January 5, they gave a deadline, they will set up posts in the middle of the village (...) We have this map too, and there the border passes under the village, and not along the territory of the village. But there is no one to tell them about it ... So the building of the rural library is going to them, it seems
- said the headman.
Recall that at the end of December, Baku demanded to give up half of the village of Shurnukh, in accordance with the new border determined by Soviet maps. According to Pashinyan, Armenia is returning to internationally recognized borders, determined both by maps and by GPS. Protests began in the Syunit region, which after the return of a part of the territory of Nagorno-Karabakh to Azerbaijan became a border region. The local population calls the demarcation of the border illegal.