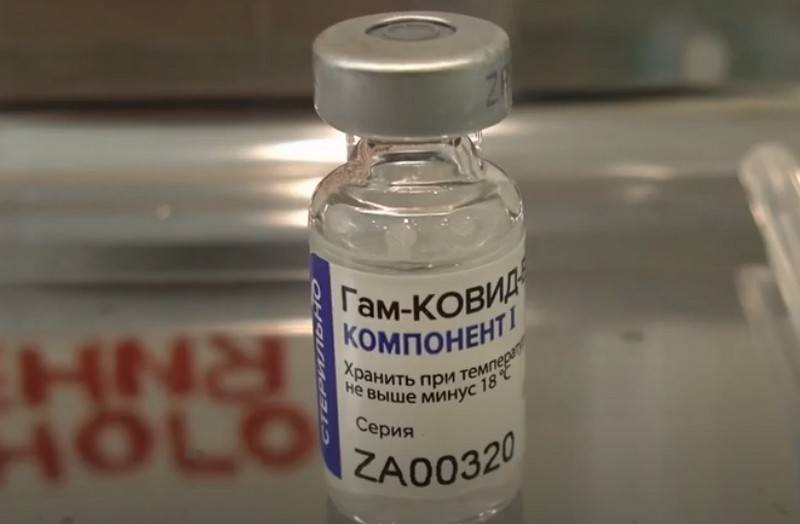 In Ukraine, they intend to register the Russian anticoid vaccine Sputnik V. The documents for registration were submitted by the Kharkov pharmaceutical company "Biolek". This was announced by the head of the political council of the Ukrainian party "Opposition Platform - For Life" Viktor Medvedchuk.
The Kharkiv company intends to produce the Russian vaccine on Ukrainian territory and vaccinate Ukrainian citizens. If Kiev is approved and registered, the transfer of the cell line for the production of the vaccine from Russia can be carried out within two weeks, and the establishment of production will take from 3 to 6 months.
On December 30, 2020, the Kharkiv company "Biolek", which is one of the leaders of the pharmaceutical industry in Ukraine and has sufficient production capacity and qualified personnel for the production of vaccines against COVID-19, applied to the Ministry of Health of Ukraine and the State Expert Center of the Ministry of Health with an application for state registration of a medical product - Sputnik V coronavirus vaccine to ensure vaccination of Ukrainian citizens
- said in a message on the website of the opposition party.
It is emphasized that Russia has become the only one in the world who has given permission for the transfer of technology and production lines for the manufacture of vaccines on Ukrainian territory.
Medvedchuk does not exclude that the Ukrainian authorities will refuse to register the Russian vaccine under various pretexts. According to him, this will indicate Kiev's "criminal intentions" to deprive its citizens of the necessary protection from the coronavirus.
Earlier in Kiev, they said that they had sent requests for the purchase of antikovid vaccine to all foreign customers, except for Russia, since the use of the Russian medicine is "excluded." Ukrainian Foreign Minister Dmitry Kuleba called the Russian vaccine "hybrid
weapons
"against the Ukrainian state.