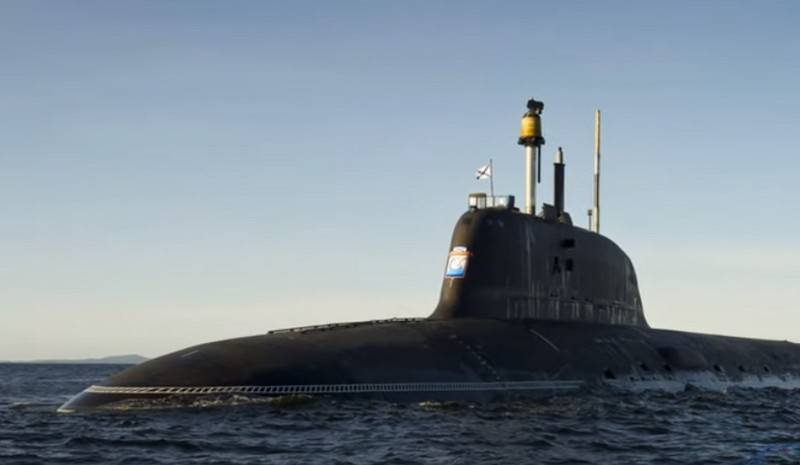 The lead multipurpose nuclear submarine "Kazan" of project 885M (Yasen-M) will be handed over to the customer during this year. This was reported by the press service of "Sevmash" with reference to the statement of the general director of the enterprise Mikhail Budnichenko.
New interesting challenges await us. Sevmash should transfer
the fleet
nuclear submarine "Kazan", continue construction of other nuclear-powered ships and repair of the cruiser
- said the CEO.
At the same time, sources in the Russian defense industry call more exact dates, specifying that the nuclear submarine will be handed over in the first quarter of 2021, since the submarine is completely ready and has passed the entire required test cycle. She was supposed to join the Navy "under the herringbone", but the transfer was postponed to a later date.
According to the general opinion of experts and specialists familiar with the situation, the postponement of the commissioning of the Kazan nuclear submarine is associated with the tests of the Zircon hypersonic missile, which is to enter service with the submarine. Initially, the project did not provide for the use of "Zircon" with nuclear submarines.
The Zirkon missile test program provides for launches from the submarine in 2021, and the Severodvinsk nuclear submarine will participate in them.
The Kazan submarine, the first multipurpose nuclear submarine of the improved 885M project (Yasen-M), was launched on 31 on March 2017 of the year. Compared to the 885 Ash project, the new submarine received many improvements and new systems that have not been used on submarines before. The Yasen-M project submarines have a displacement of 13800 tons, a depth of immersion of 520 meters, a crew of 64 people, autonomy of 100 days, underwater speed - 31 knot, armed with mines, 533 torpedoes, millimeters, Caliber and Onyx cruise missiles.