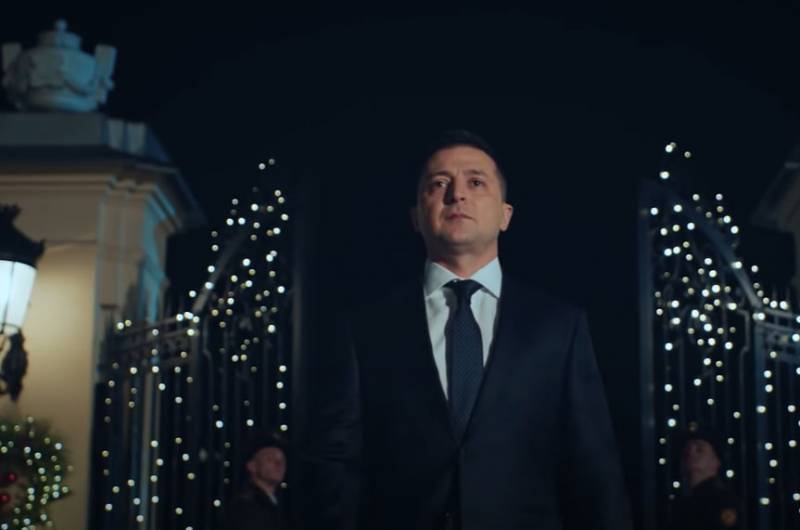 The Ukrainian press has released a material that talks about the realities and the possible future of Ukrainian politics. In particular, the article reflects on the positions of the current President of the country, Volodymyr Zelensky. This is an article in the publication "Glavred".
The author draws parallels between today's Ukraine and Russia of the 1990s. Then in the Russian Federation, President Boris Yeltsin dismissed the chairman of the Constitutional Court Valery Zorkin. And some time ago, Volodymyr Zelensky did the same with respect to the head of the Constitutional Court of Ukraine.
In the article:
Zelensky followed Yeltsin's path.
It was noted that in Russia in 1993 the Constitutional Court resumed its work only after the referendum on the Constitution. Then, as they write in the Ukrainian edition, "the Constitutional Court of Russia became an instrument of the president's autocracy." It is stated that the chairman of the RF Constitutional Court approved the reunification of Crimea with Russia (in Ukraine, the process is still called "annexation"), which allegedly contradicted the country's Basic Law.
The Ukrainian edition writes that the Constitutional Court of the Russian Federation "contributed to the desire of Vladimir Putin."
Drawing their parallels with Russia in the 1990s, in Ukraine they indicate that today Zelenskiy does not have real power in the country, and he will no longer have this power.
From the material:
But the fruits of Zelenskiy's policies can be enjoyed by another person, just as Putin took advantage of the fruits of Yeltsin.
It is stated that Zelensky's successor may be "a person with authoritarian inclinations." The author, summing up his material, notes that Ukraine will still remember the removal of the head of the Constitutional Court.