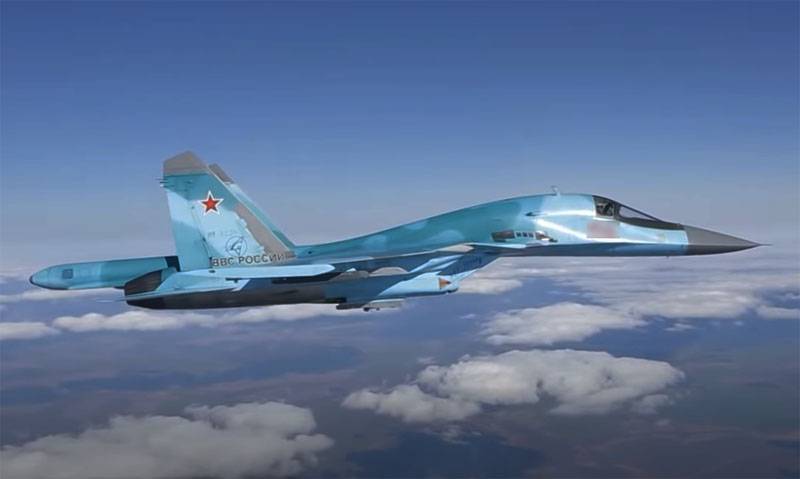 The so-called Syrian Observatory for Human Rights (SOHR) reports on the forceful reaction in Syria to the events that took place on one of the sections of the Deir ez-Zor-Palmyra highway. Recall that a column of Syrian troops was ambushed by militants.
As a result of the attack by terrorists, as already reported by "Voennoe Obozreniye", 28 Syrian soldiers were killed and about 20 were injured. ISIS fighters (* a terrorist organization banned in the Russian Federation) claimed responsibility for this attack on the SAA.
According to SOHR, a Russian and Syrian military was then launched into the air.
aviation
... The reports say that the Russian Aerospace Forces launched missile and bomb attacks on the militants of the aforementioned terrorist group in the provinces of Deir ez-Zor and Homs. In this region of the SAR, there are territories where ISIS members are still operating, which was shown by the events associated with the attack on the Syrian military convoy.
It is stated that the Syrian Air Force planes assisted the Russian planes in striking the militants. At the same time, reconnaissance of territories was initially carried out using unmanned aerial vehicles. With their help, centers of concentration of militants in the said region of the SAR were established.
The same source reports an increase in the concentration of pro-Iranian forces in the area of ​​the Syrian Abu Kemal, a border city in eastern Syria. The reports indicate the arrival of these forces through Iraqi territory. If this information corresponds to reality, then it is quite possible to expect another activity from the Israeli neighbors of the SAR - with the possible delivery of strikes on Syrian territory.