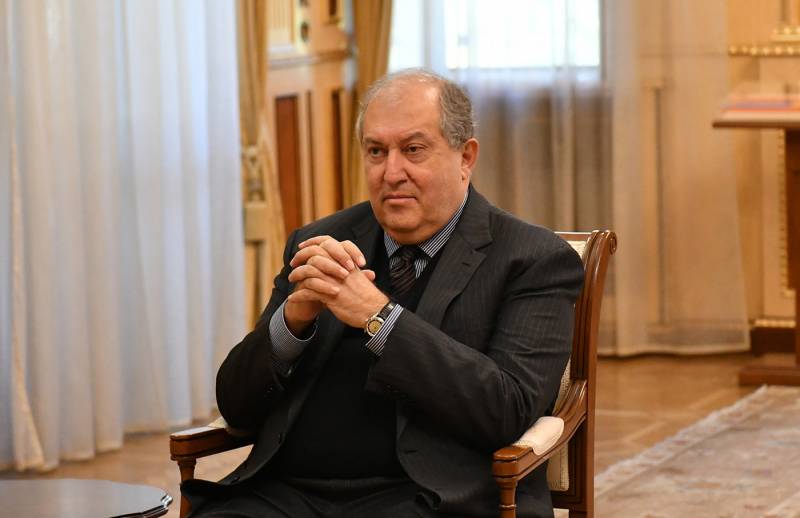 On New Year's Eve, the leaders of many countries turned to their compatriots. From the military-thematic point of view, the address of the President of Armenia Armen Sarkisian attracted attention.
According to him, 2020 was a difficult year for Armenia with its losses, its consequences and its lessons.
Armen Sargsyan:
We have been through severe trials. But our people are not defeated. Our soldiers are not defeated.
According to the President of Armenia, the results of the war in Artsakh (the unrecognized Nagorno-Karabakh Republic) are the results of not only disorganization, but also lack of professionalism, multiplied by irresponsibility.
RA President:
We saw real unprofessionalism in various spheres of management, including the military. At the same time, our soldiers, our people have demonstrated amazing fighting spirit and courage.
According to the Armenian president, defeat could have been avoided if he acted responsibly and in an organized manner.
Armen Sargsyan added that now the Cabinet of Ministers is obliged to do everything to clarify the fate of the missing Armenian servicemen and volunteers. Their number today is in the hundreds.
Sargsyan:
We have both the experience and the will to win.
Sargsyan noted that in 2021 Armenia celebrates the 30th anniversary of independence, and therefore it is necessary to make efforts to solve real, "not Facebook" problems.