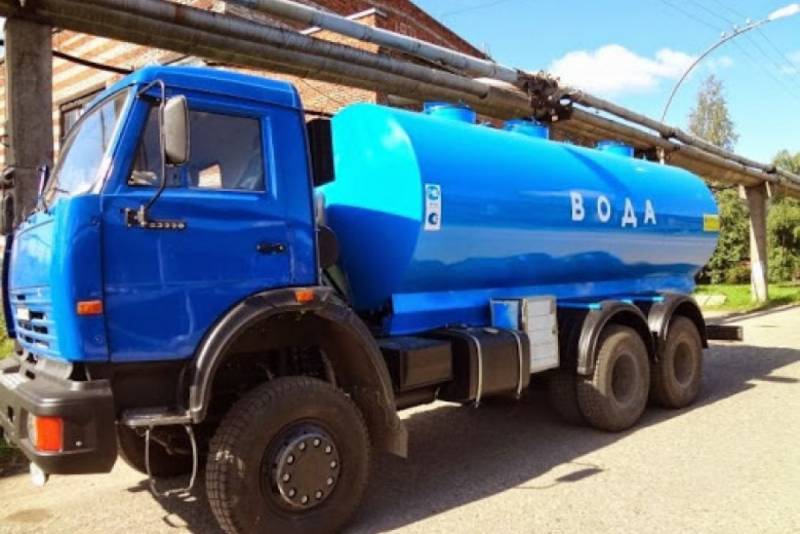 Former Permanent Representative of the Ukrainian President in the so-called "Autonomous Republic of Crimea" and Doctor of Laws Boris Babin suggested two options for reducing the shortage of fresh water on the peninsula. In addition, he reported two good
news
for Ukraine related to this problem.
This topic was raised during an interview he gave to the Ukrainian edition of OBOZREVATEL.
The ex-official believes that the first thing Russia should do to reduce the load on utility networks is to stop the resettlement of Russians to Crimea. And secondly, the Crimean authorities must put things in order in the water distribution systems, where, according to him, up to half of the circulating fresh water is lost. But this will require serious investments, therefore, according to Babin, Russia is unlikely to be able to eliminate the problems in the distribution system of the peninsula. Perhaps he does not know that in recent years Russia has invested and continues to invest in the Crimean infrastructure as much money as the peninsula has not seen from Ukraine since 1991.
The ex-Permanent Representative of the President of Ukraine in Crimea says that Russia produces water on the peninsula using the methods of Ancient Egypt, and it is not capable of more. He refers to the "ancient Egyptian methods" drilling of wells on the peninsula by the forces of the RF Ministry of Defense. Babin believes that these actions can only slightly weaken the severity of the problem in Sevastopol and Simferopol, but they will not affect the situation in Crimea as a whole.
The retired official says the peninsula's freshwater shortage will be felt even worse next year, becoming a chronic problem. In his opinion, this is good for Ukraine. First, because the shortage of fresh water will make the conditions in Crimea uncomfortable and will hold back the migrants, whom Babin calls "colonizers." On the other hand, water shortages will hinder the development of Russian military infrastructure on the peninsula.
Since Crimea is a subject of the Russian Federation, the permanent representation of the President of Ukraine has nothing to do with the peninsula. It is located and operates in Kherson. Babin headed it from August 2017 to December 2018.