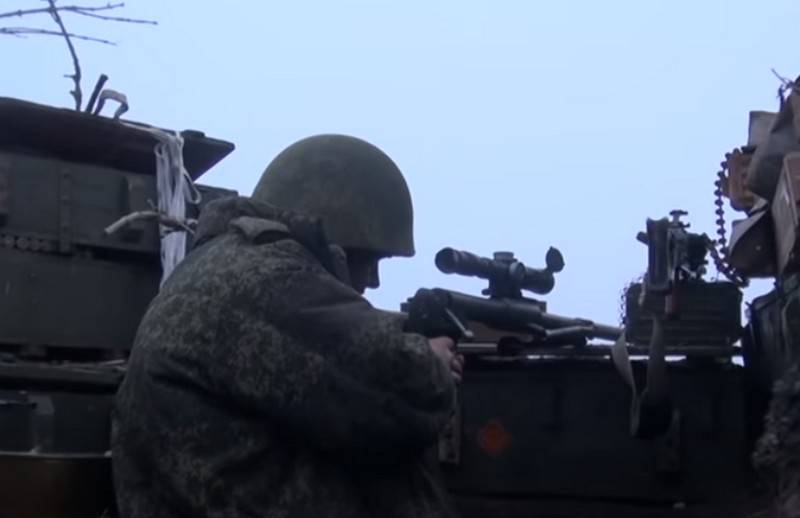 The past 2020 did not bring any changes to Donbass, the confrontation between Ukraine and Russia remains, the end of the war is not expected. The parties to the conflict pursue opposite goals and do not want to make concessions. Pavel Kost writes about this in an article for the Polish edition of Defense 24.
Quiet on the eastern front, 2020 is not a watershed year. In the next year, 2021, one should not expect big changes either, the status quo, most likely, will be preserved. Ukraine declares "plan B" in relation to Donbass, but its prospects are vague and mainly depend on the position of the West, the author writes.
The goals of the parties to the conflict will remain the same, neither Moscow nor Kiev intend to retreat from their positions, which are diametrically opposite. Russia is seeking independence for the self-proclaimed republics, some kind of autonomy within Ukraine on the principle of federalization, over which it will have control. In addition, Moscow wants to drain the forces of Ukraine in a low-intensity military conflict and provoke Kiev into a military operation in order to launch an invasion.
Ukraine, for its part, wants to achieve an end to hostilities, the withdrawal from the territory of the republics of the 1st and 2nd army corps, formed under the control of the Kremlin, to regain control over the Ukrainian-Russian border and the territory of the republics in the same volume.
In this situation, compromise scenarios for resolving the situation do not work, the parties cannot agree, even within the Normandy format, where Germany and France also participate. All negotiations in 2020 were no different from previous years and were conducted, most likely, to create a media hype, and not for specific decisions.
The goals of both sides continue to diverge diametrically, it is impossible to bring them to a common denominator. There are no compromises, since the war is going on for the territorial integrity of Ukraine
- writes the edition.
The most realistic scenario remains the continuation of the war of attrition with the changing intensity of hostilities, the author sums up. There is also hope for a new White House administration headed by Joe Biden, which can increase pressure on Moscow and thereby move the Minsk process off the ground, but so far no change on the eastern front.