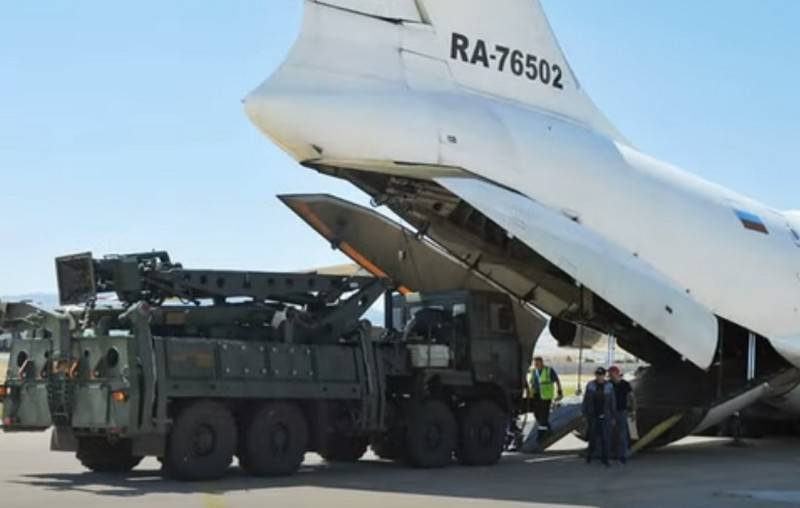 The US State Department has denied Turkish media reports on the creation of a joint Turkish-American working group to resolve the situation around the S-400 air defense systems purchased in Russia.
The State Department said that Washington and Ankara have not created any "working group" to study the "threat of the S-400 for the F-35", consultations are underway at the working level. The United States remains committed to the sanctions imposed on Turkey.
There is no working group dealing with CAATSA sanctions) or "examining" the threat the S-400 poses to the F-35. There are routine consultations at the working level regarding the impact of sanctions on existing military-to-military cooperation.
- TASS leads the statement of the State Department.
The Turkish Foreign Ministry also denied the creation of a "working group" for the joint study of the S-400 together with the United States.
Earlier, a number of Turkish media outlets, citing a source in the country's Foreign Ministry, reported about the talks between Ankara and Washington, as well as the formation of a working group that will deal with the S-400 issue. According to the source, technical consultations have already begun.
Recall that on December 14, the United States imposed sanctions against the Turkish Defense Industry Directorate, its head and three other citizens of the republic. Ankara condemned this decision, saying that all statements about the vulnerability of NATO systems in connection with the acquisition of the S-400 have no technical justification.
Ankara has promised Washington retaliatory actions.