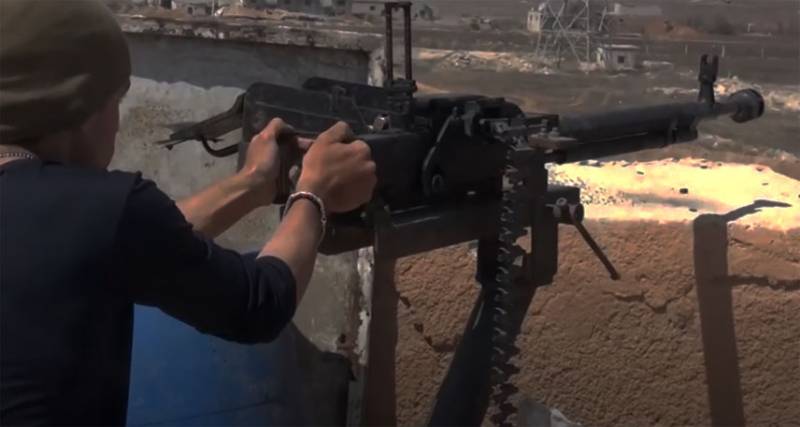 Syrian information sources provide information about the incident in the eastern province of SAR - Deir ez-Zor. The militants reportedly set up an ambush on the Deir ez-Zor-Palmira highway, a few dozen kilometers south-west of the oil fields.
According to the latest information, a convoy of the Syrian military was ambushed.
It is reported that 28 soldiers of the Syrian government army, which control these territories, have died.
An explosion thundered on the way near the military column. With the second explosion, the militants cut off the way in the opposite direction for the Syrian military convoy (the so-called "Afghan tactics"), after which heavy fire was opened.
In the materials coming from the Syrian Arab Republic, it is said that there are wounded as a result of the attack. This is at least 17 Syrian soldiers from the 4th SAA Ground Forces Division.
The road was mined by militants near the village of Kebajib. According to other sources, a bus or a truck exploded, which was at the side of the road - at the moment when the vanguard of a military convoy caught up with it.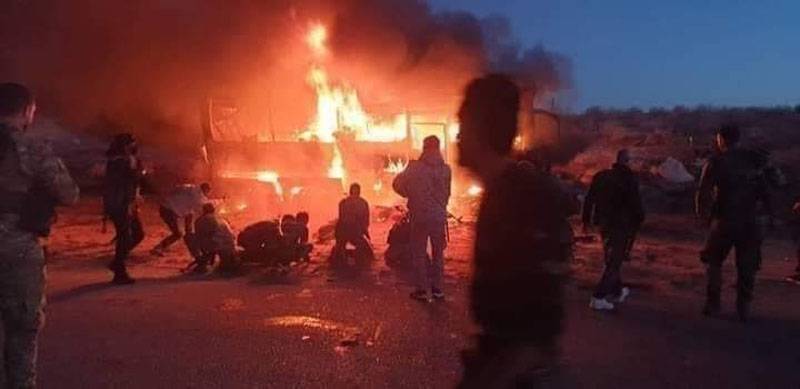 It should be noted that, just a few kilometers south of Kebajib, there is a territory controlled by ISIS terrorists (a group banned in Russia) with an area of ​​several thousand square kilometers. In this regard, it is assumed that the ambush could have been arranged by the militants of this particular terrorist structure.