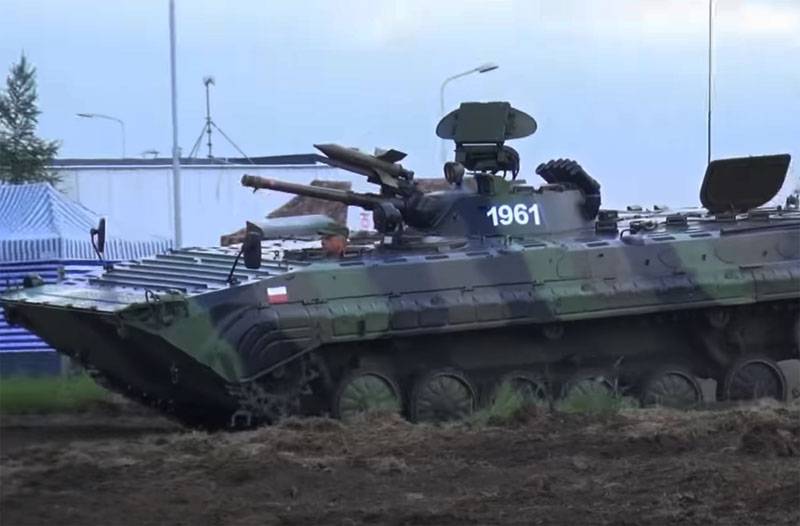 In Poland, it is reported about the ongoing process of selecting companies that will be engaged in the modernization of the BMP-1 in service with the national army. At the same time, among a wide range of Polish experts, the very information about the modernization of this armored vehicle raised many questions. Chief among them: "Why was it necessary to spend money on the modernization of Soviet-made technology if Poland is moving to NATO standards?"
The Polish Ministry of Defense was forced to answer this and other questions related to the modernization of the BMP-1 (Polish version - BWP-1). In particular, it is indicated that in the Polish arsenal there are a large number of BWP-1s produced in the country, "many of which have a considerable operational resource."
Arguing the application for modernization, the military department notes the following:
Today, it should be stated that the Polish infantry fighting vehicles have not been modernized in fact since the beginning of their introduction into service. They have a large resource, but they have ceased to meet the requirements of modern combat. We decided to modernize. But this does not negate the fact that the modernization is only a transitional solution - until the complete renewal of our fleet of armored vehicles on the Borsuk BMP takes place.
Meanwhile, the Polish press notes that it may take several years before the complete replacement of the BMP-1 with the Borsuk BMP in Poland. How much is not specified.
At the moment, the list of companies that can deal with the modernization of Polish BMP-1, including the armament of infantry fighting vehicles, are three firms. These are two Polish ones - CMI Defense Polska and the cooperation of Polska Grupa Zbrojeniowa with Wojskowe Zakłady Motoryzacyjne, as well as one Israeli - Rafael. Initially, there were 12 applications from various companies.
The modernization is based on an increase in engine power and rearmament of the BMP-1.