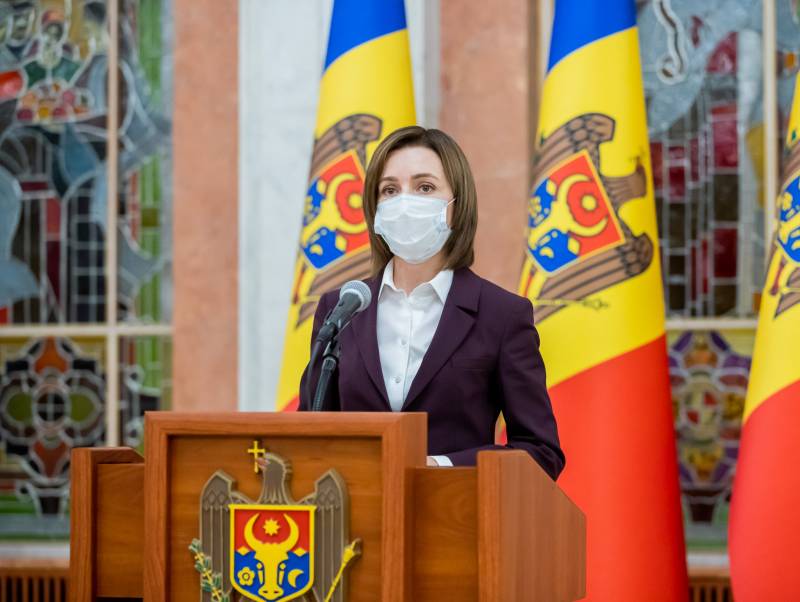 The recently inaugurated President of Moldova, Maia Sandu, made a statement regarding possible contacts with the Russian Federation. According to the Moldovan president, she "could have paid a visit to Russia, but for this she must first receive an invitation."
Maia Sandu announced her first visits as the country's president to Romania and Ukraine, then decided to go to Brussels instead of Bucharest. The President of the Republic of Moldova has now announced that she is also ready to fly to Russia.
Sandu:
I am ready to fly to Russia. We have topics to discuss. This is trade, in particular, exports, and the conflict in Transnistria. Moreover, this conflict is constantly on our agenda. But first there must be an invitation.
According to the Moldovan President, so far no such invitation has been received from the Russian Federation.
Let's remind that Maia Sandu announced several weeks ago that the Russian military should leave the territory of Moldova. We are talking about Russian peacekeepers and the territory of the Pridnestrovian Moldavian Republic. This statement was "seized upon" in a special way in Kiev, saying that they were "ready to provide a corridor for the withdrawal of the Russian contingent". True, after a while, Ukrainian politicians suddenly played back, since in Ukraine itself the version began to be circulated that if the Russian military were given a "corridor" to leave Moldova, then they could somehow settle on the territory of Ukraine and "sow destabilization" ... As they say, they scared themselves with an imaginary threat once again.
For reference: Maia Sandu positions herself as a "pro-European" candidate. She won the election ahead of Igor Dodon.