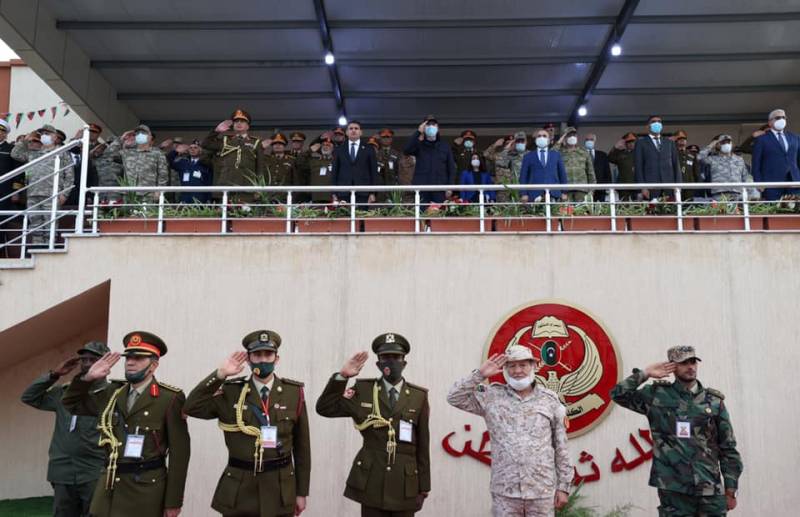 The Turkish authorities are entering a new phase of military-political confrontation with a number of countries in the world. First of all, we are talking about Turkey's confrontation with France and Egypt. This is due to the demands of Paris, Cairo and other capitals to Ankara to withdraw its military contingent from Libya. In particular, in Egypt they say that the Turkish military presence poses a threat not only to the restoration of Libya, but also to the security of the Egyptian state. Recall that earlier in Cairo, they actually put forward an ultimatum to the so-called Government of National Unity of Libya and its Turkish allies: if their troops advance east of Sirte, then the Egyptian army will enter Libyan territory to protect the interests of Egypt.
Today Turkish Foreign Minister Mevlut Cavusoglu commented on the demands for Ankara to withdraw its military from Libya. In fact, he turned primarily to the authorities of France and Egypt.
Cavusoglu:
No one in the world has the right to demand that Turkey withdraw its troops from Libya. Neither Haftar nor any country can demand this from us.
It should be recalled that a few days ago, the commander of the Libyan National Army, Khalifa Haftar, said:
There will be no peace on our land as long as the Turkish boot tramples this land.
According to Haftar, the Libyans are ready to fight for their country with foreign invaders.
It is important to note that two delegations visited Libya this week: the Turkish one, led by Defense Minister Hulusi Akar, and the Egyptian.
It is noteworthy that both delegations met with the PNC of Fayez Sarraj. For Egyptian representatives, this is the first meeting with Sarraj's forces opposing Haftar in recent years.