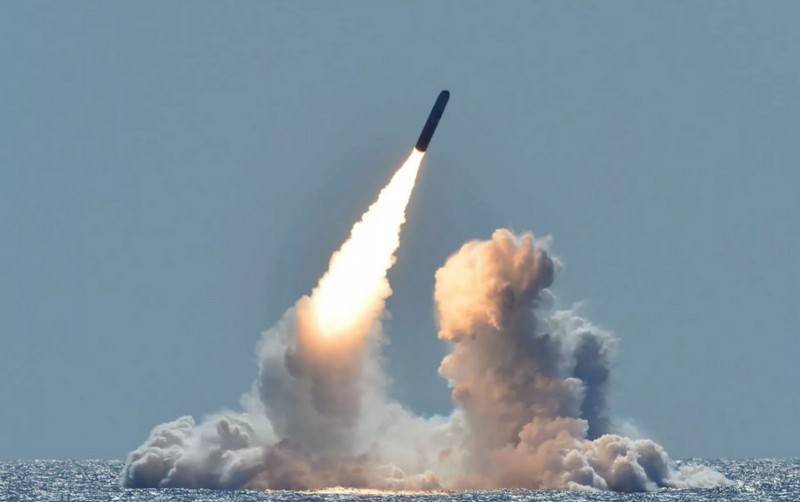 While the new US President Joe Biden opposes the idea of ​​arming American submarines with "low-yield" nuclear weapons, the United States has completed production of a batch of the latest low-yield nuclear warheads W76-2. This was reported by the National Nuclear Safety Administration.
The new warheads have already been donated to the US Navy to equip parts of the Trident II (D5) ICBMs in the Ohio-class nuclear-powered submarines (SSBNs). Armed with missiles with new warheads, the submarines have already entered combat duty.
The total number of transferred warheads in the batch is not reported, however, American military experts say that the Pentagon has received at least 2019 new nuclear warheads W50-76 with a yield of 2-5 kilotons from November 6 to the present day.
It is noted that each SSBN carries two missiles with a "low-power" warhead, the remaining 18 Trident II missiles are still equipped with warheads W76-1 with a capacity of 90 kilotons and W88 with a capacity of 455 kilotons.
The decision to re-equip some of the missiles with "low-power" nuclear warheads was made by the Donald Trump administration "to contain Russia." According to American politicians, Moscow may feel that the United States will not want to use its nuclear
weapon
in case of confrontation with the Russian Federation, as the current nuclear weapons have too much power.
However, this decision caused a mixed reaction. According to some experts, the enemy will still not find out that a missile with a low-power nuclear warhead has been launched against him and in response will send his own, but more powerful one.
Trident is a family of three-stage American solid-propellant ballistic missiles deployed on submarines. The missile can carry up to 14 warheads W76 (100 kt) or up to 8 W88 (475 kt), which are also being upgraded.