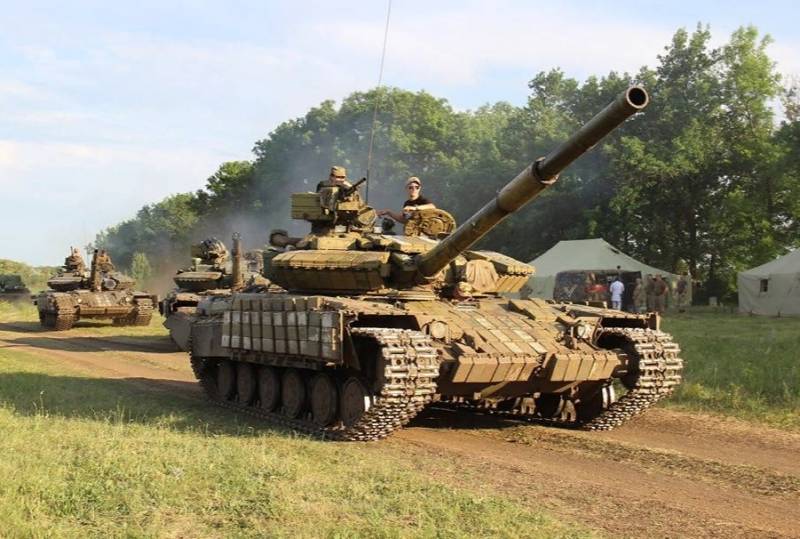 Last week, the OSCE mission missed more than 100 units of Ukrainian military equipment, which was supposed to be located at a considerable distance from the contact line. Now it became known where they disappeared
Tanks
Armed Forces of Ukraine from storage locations of assigned equipment in Donbass.
This information was reported to the Strana.ua edition by sources in the Ukrainian army.
On December 23, OSCE representatives did not find 14 Akatsia and Gvozdika self-propelled howitzers, as well as 93 T-64 tanks in the storage areas. The interlocutors of Ukrainian journalists reported that the military equipment was moved closer to the territory not controlled by Kiev, so that, if necessary, it could be pulled up to the very front in half an hour. This new place of deployment of armored vehicles in the Armed Forces of Ukraine is called a "rapid response zone."
According to the Ukrainian military, this was done in order "not to be caught off guard by a sudden attack by the forces of the People's Militia of the republics."
Each sector of the front has heavy equipment included in the rapid response teams. This is done in case the enemy suddenly starts hostilities.
- one of the officers of the Joint Forces Operation (JF) headquarters told reporters.
He claims that the armed forces of the Donbass republics act in the same way, that is, the situation is mirror-like. At the same time, there were no reports of observers about the loss of the LPNR People's Militia from the storage places of military equipment.
This means that, despite the New Year holidays, the defenders of Donbass should not relax.