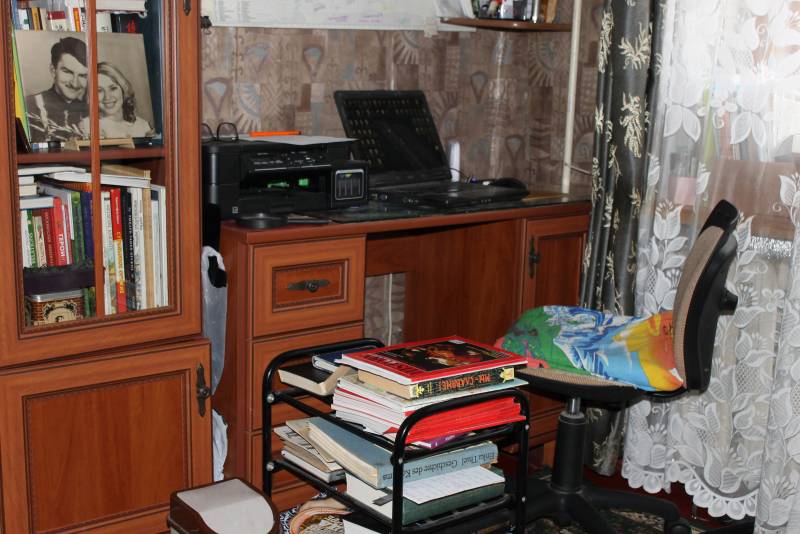 Here is my workplace, where all my articles are created that are published on VO, as well as books ...
Very often we, authors, are asked about creative plans - in fact, planning very often justifies itself. So today, in order not to answer the questions about what will happen in the new year to everyone separately, I will try to answer all at once!
And I,
like the spring of humanity
born
in labor and in battle,
sing
my fatherland
my republic!
(V. Mayakovsky "Good!")
Plans for 2021.
I never thought that I would have to write such an article, but I had to. The reason is that I have been cooperating with VO for a long time, I met many people and ... it has already become a kind of tradition to write according to their orders. But so that it would be interesting for others. And people always, for example, want to look beyond the horizon, to find out - what's there. The same applies to the creative plans of the authors. Actually, many of them write according to their mood. For example, this happens to me all the time. And this has its own charm - tired of writing about one thing, but you have a lot of topics - you write about something else, you rest in your soul and at the same time feel a certain uplift, and your "inner voice" also assent: "So, so, on the right path you go! " That is, "faithful" is the path of least resistance, and hence the least labor costs. After all, our body, but above all our brain, is a very big "bastard". Even at rest, our brain consumes up to 25% of the body's energy, this is such an energy-consuming substance! And when you write, the energy flows through you. So my wife, for example, does not have time to bring coffee to my table. It's one thing when "it is easy", and another when you have to "break and force" yourself. It is clear that more energy is spent on this, and the brain simply does not approve of you: "Why, they say, are you doing this to me! What if I don't have enough energy? "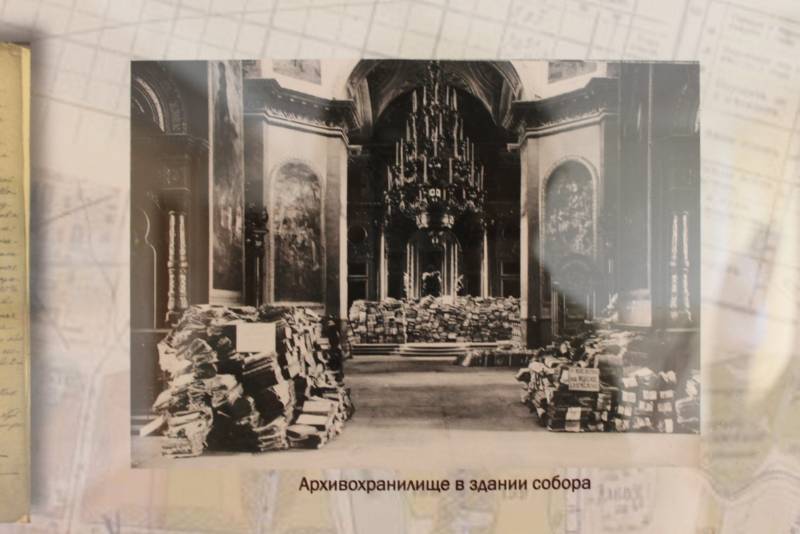 An important source of information for the historian is the archive. Unfortunately, for a long time, very little attention has been paid to archival work in our country. For example, where archival documents were kept in Penza after the revolution ...
However, five years of being at VO gave me invaluable experience of how ... you can "shorten" your brain's appetites. For this you don't have to wait for the muse, you don't have to wait "until it dawns." And you need to type in more, arrange them all on the screen and just stupidly look at them. And your brain will choose from them what it is interested in right now.
But here you need a plan without fail. It is impossible to do without a plan, without gradually and painstakingly collected information. So I have some articles prepared for a year or more. And again, in the head, that is, in the plan, they are, but it is not possible to bring the idea to life. For various reasons, and most often not depending on you. But over time, there are already so many that they need to be systematized, in "planned housekeeping", which is why I would like now to talk about plans to write articles for HE in the next 2021.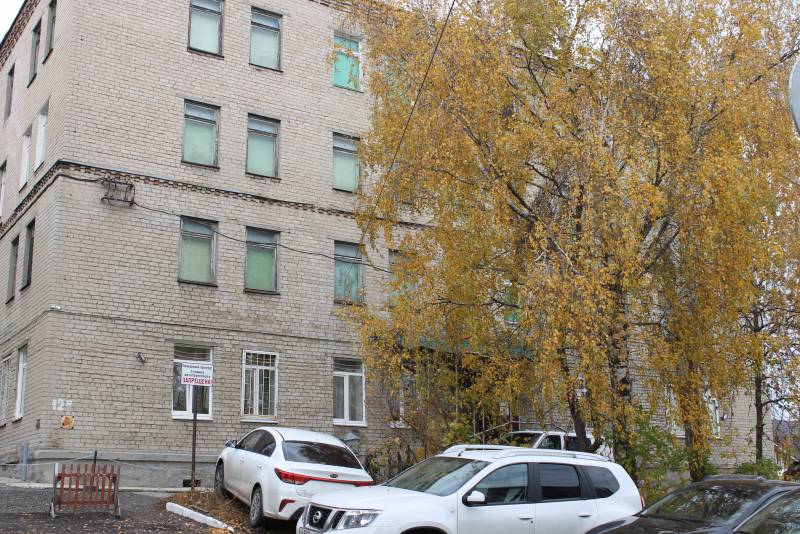 Here in this inconspicuous building there is OPOPO GAPO - the former archive of the OK KPSS of the Penza region. Documents (photocopies and photocopies) from it today can be ordered without any problems even from Magadan!
So, to my great joy, I managed to get permission to use photographs from a number of sites, from the State Hermitage site to a number of US weapons sites. That is, in the new 2021, problems with photos
weapons
ALL OF US will not have it! Which personally makes me very happy, because it is better to see it once than read it 10 times. So both the "revolver series" and the "rifle" series will continue. "Russian Rifle Drama" will be finished on Berdan rifles, but with interesting additions.
The topic of modern weapons and, above all, the AR-15 rifles, which today are not produced except perhaps only by the lazy, will also continue this year. And we will meet with "colored rifles" - red, blue, yellow, with and without inscriptions. I contacted a company from the USA, headed by an Italian man (!), And which makes copies of rare American weapons, covering them with carvings, gilding and silvering. The splendor is simply barbaric! But interesting! I write to them, they give me, but here's something important, namely "permission" to use their photos, they still do not give me. But as they will give - be sure to look at their gilded tweets for adults.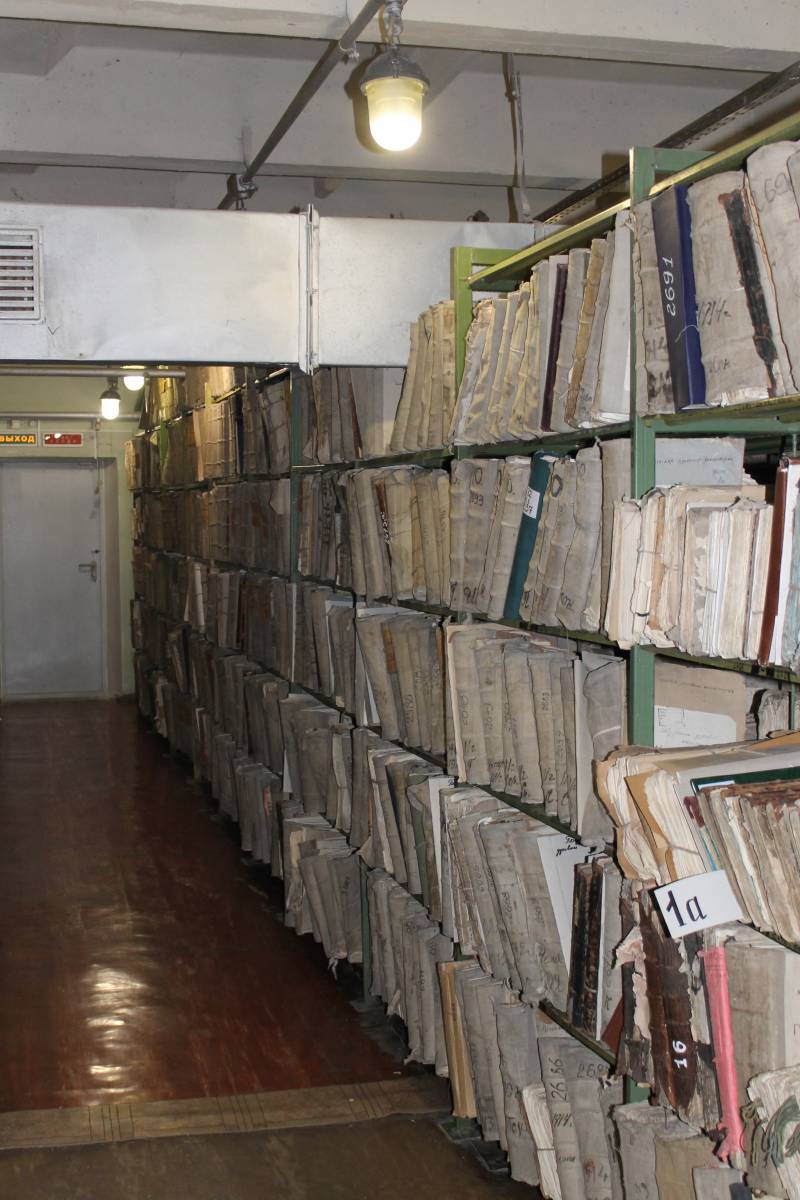 The storage rooms are equipped with a gas launch system. At the slightest fire, the hall is isolated, and carbon dioxide is pumped into it!
In the new year, a large "weapon theme" will be launched for a long time: "
History
firearms ". And so what will not be there. For one photo I had to contact the curator of the Swedish Royal Arsenal in Stockholm, but it was worth it!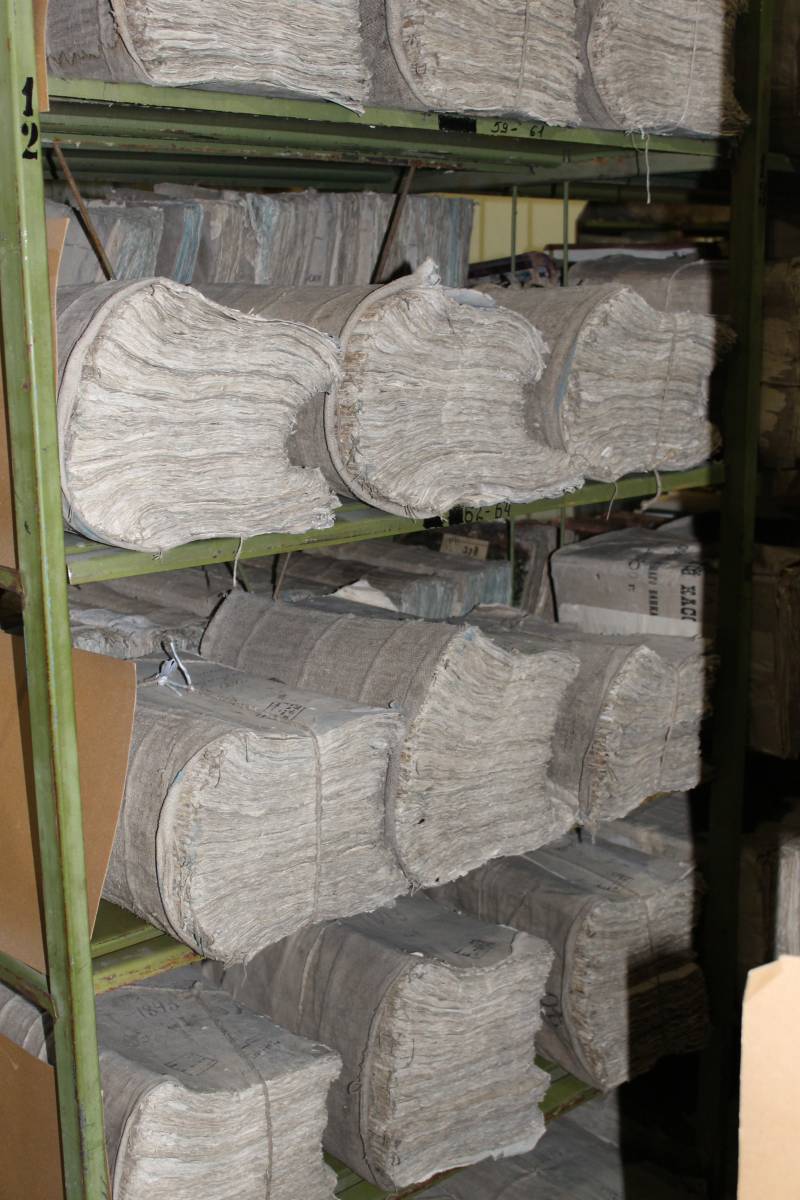 Documents of parish office work: who was born and when, was baptized, got married and "moved the horse." Favorite reading of our archival grandmothers looking for their genealogies ...
Every ten years, files from the current archives are transferred to the regional one. That is why the researcher has no way to say what is happening and how it is happening now. He just has no documents. Can I ask for permission to work in the current archive, for example, the regional government? Yes, you can, but ... not easy. And working with him is also not easy for a number of reasons.
The topic of heraldry aroused great interest among VO readers, and it will be continued, no doubt. Throughout the year, articles will be published on the coats of arms in general, and on the coats of arms of individual states, army emblems and various other things.
The theme of chivalry will not be forgotten either. We will return to the exhibits of museums in Vienna, London, New York, Madrid, Venice and see what is left of such interesting "about armor". I promise there are so many left that there will be enough for a few more publications "with pictures".
But the actual museum theme will be continued. That is, what interesting museums there are that have interesting weapons. Over the past years, we have not visited all of them. In theory, we should have visited
tank
museums of the world: Bovington, Samyur, Munster, Queensland, Jakarta, Latrun and many other places. True, so much has already been written about them that it will not be easy to find your "niche". Although you can try, why not?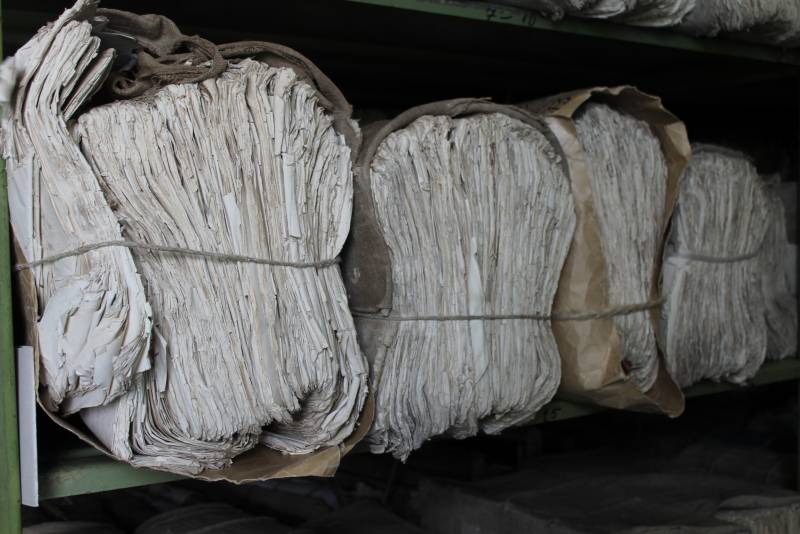 And there are ticks in them, ticks ... Even in spite of any coronavirus, it is simply impossible to work with this waste paper without a mask!
Naturally, the topic of tanks will be continued. Moreover, here we at VO had an interesting dispute regarding the ejector on the barrel of the T-55 tank gun. The reader insisted that he was not there, and I that he was. Then he, apparently, found out that he was - and not only on the T-55, but also on the barrel of the T-54A gun, and I didn't write about it - ah-ah. And it is also unclear what kind of tank we still have in Penza among the pines: T-55 or T-54A. The tank's plate reads T-55, but our people during the years of Soviet power have developed a persistent habit of not trusting the inscriptions. Although tanks and guns were exhibited here by our Penza Artillery Engineering Institute or PAII VA MTO, they should have known what they were exhibiting. They have documents for each tank and gun ... It's a pity that now everything is covered with snow, but sooner or later we will find out.
And, of course, there will also be various rare tanks, as well as illustrations (and very good!) From A. Sheps - he has already drawn them!
Unfortunately, quite rarely I come out with material on a topic that everyone likes - the topic of antiquity, ancient culture. But ... there's nothing you can do about it, it is very complex, although, at first glance, it seems to be simple. There will certainly be a continuation of the Etruscan theme. Our people simply have no idea how many museums in Italy are literally filled with artifacts of this ancient people, how many Etruscan tombs have survived, which you can visit and see everything with your own eyes. Translated into tons - ha-ha, it will be, without exaggeration, thousands of tons of artifacts hidden in the ground, so even those who like to say that these are all specially buried "treasures" in order to deceive someone, will have to understand that neither one, even the richest state is simply not able to produce so much, and even bury it, and even so that no one blabs. So what about the Etruscans will be ...
Our lovely women, who are not so few on the VO website now, liked the articles on the history of the costume. And this topic will also be continued. Moreover, this year we will have a long-awaited meeting with the clothes of our ancestors.
Once upon a time, one of the readers complained that I couldn't write an article on our wooden fortresses of the XNUMXth-XNUMXth centuries. And yes, I really can't. Because my wife was studying the history of our Penza when she worked in our regional museum. And she had a great article on this topic in one of our newspapers. And now there are photos for the article, but the material ... is "hidden in the archive", where it became much more difficult to get there because of the coronavirus. But as soon as I get there, I will make the promised material for a long time. Just like the promised article about loading boosters. I remember about her. Was on the website of the US Patent Office. Found a lot of interesting patents. It remains only to resolve the issue with the photographs - to get "permission", then I will write it. However, the "inner voice" for some reason opposes this ...
The "theme of the Indians" aroused great interest. Therefore, it seems to me that it makes sense to do this: along with individual topics, since this is going on in VO now, to start a big cycle on the history of "land overseas" That is, to start with its settlement through Beringia, and then about the development of a number of Indian peoples. There have already been articles about the Maya, Aztecs, Incas and the civilization of the Mississippi peoples. This means that it will be necessary not to repeat, but to write about what has not been here yet. And, of course, about cowboys, famous gunfighters and their no less famous revolvers, in a word, about everything that turned us on when we were boys, but still does not leave us indifferent.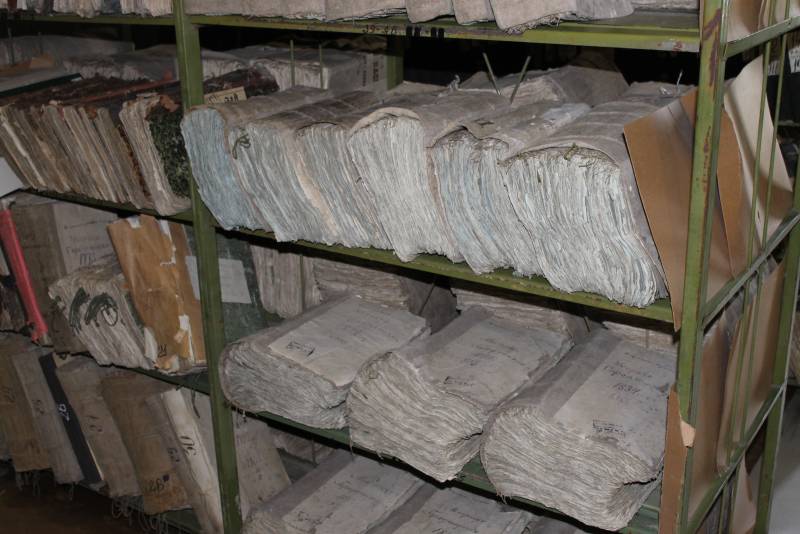 By years, by churches, by parishes - everything is laid out. And that was important! Think of Wilkie Collins' novel The Woman in White. There, the whole intrigue is just built on a forgery of such a church book!
On the topic of our Russian history - well, how can you do without it, I did not have this in the past, it will not happen now: first, the "peasant cycle" will end, and at the same time a new one will begin - dedicated to the Decembrists with all the details. It seems to me that they deserve more than one small article published on VO. There will certainly be a cycle of personalities complementing it, and who will not be there, but who exactly you, dear readers, will not guess anyway. So ... go to VO, and more often!
The topic "Russia in wars" will surely appear, in which we will talk about the fateful wars in the history of our country. There will be few materials, but each of several articles. Well, battles, of course, will also be there. You can't live without them!
The archive is the place where you can find a lot of interesting things. If circumstances permit, I will again try to work in the regional archives and the archive of the OFOPO GAPO. In particular, with party documents from the Second World War period. I haven't even touched them yet. But there are interesting topics: marriage before the war, which reached 92% in a number of indicators, and ... marriage during the war. Did he disappear overnight? Has the awareness of the bunglers increased? Or how? Did they stay at work because there was no one to replace them, or were they reforged in the GULAG? Interesting, isn't it?
The theme of the school ... Oh, this school. But this topic will definitely be continued - as before, based on my personal memories and experience of working within its walls. And the university? We will also write about him, darling, after all, I worked there from 1982 to 2017, that is, quite a lot. What is the situation there now, what are the prospects for our regional university science - there will be materials about this.
"What about cats?" - someone will ask. And the answer will certainly be positive: "There will be about them, fluffy, and about ... rats, and a lot about something else that can directly affect the development of our civilization!"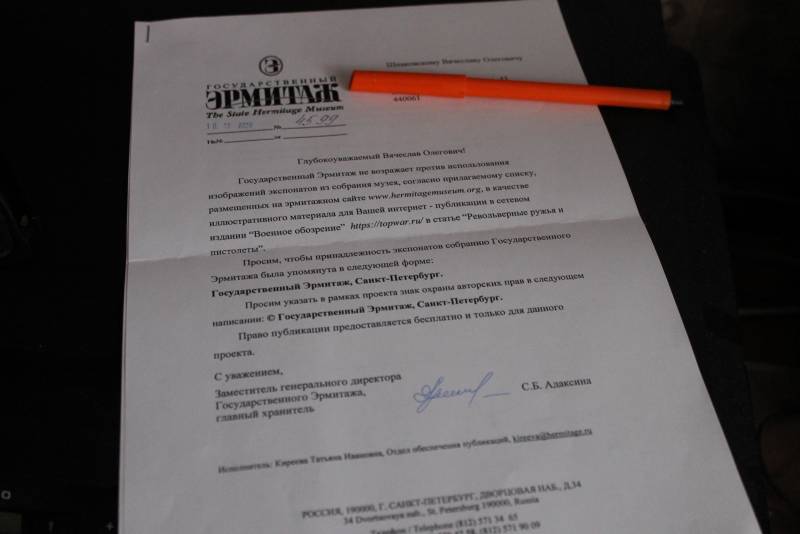 Permission from the Hermitage to use photographs in the article on VO. That's how they have everything solid there
So, as you can see, on my part, dear friends, this year there will be a lot of articles written on the basis of both archival and museum materials, and even with public domain photos. See you on the pages of VO!