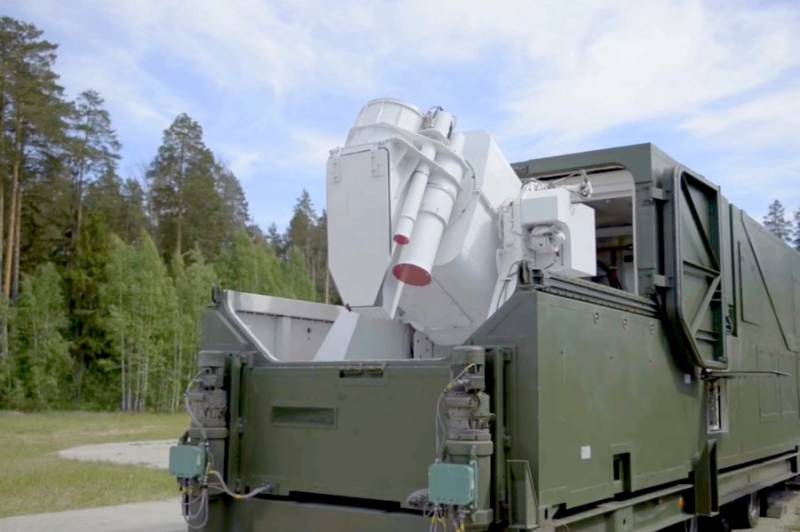 At the end of last year, new domestic laser systems "Peresvet" appeared in the arsenal of the Russian army. Now the Ministry of Defense of the Russian Federation announces the creation of a new laser
weapons
and its purpose.
This was announced during an interview with the newspaper Krasnaya Zvezda by the Deputy Head of the Defense Department of the Russian Federation Alexei Krivoruchko.
According to him, the laser systems created by our defense industry will be used mainly to combat enemy drones. The deputy minister noted that in the future, the laser armament of our army will not be limited only to "Peresvet".
The Deputy Minister also announced the creation of other laser systems that would counter enemy unmanned aerial vehicles. In addition, their targets will be optical and optoelectronic technology.
Krivoruchko noted that the new weapons will be used in conjunction with fire weapons to destroy armored vehicles to counter the strikes of high-precision weapons.
He also said that a radio frequency complex is being developed to disable the electronic equipment of drones.
For the first time, it became known about the new Peresvet laser complexes on March 1, 2018 from the message of Russian President Vladimir Putin to the Federal Assembly. By the end of the year, these units had already taken up combat duty.