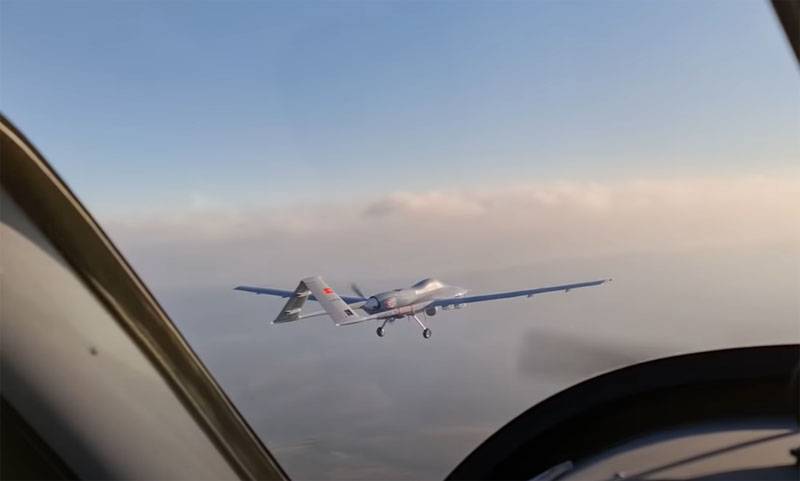 The British press writes that the UK Ministry of Defense plans to "use the experience of using military equipment of Turkish and Israeli production, obtained by Azerbaijan during the hostilities in Nagorno-Karabakh." First of all, we are talking about the experience of using reconnaissance and attack drones that the Azerbaijani army has armed with in the past few years.
Britain is launching a new program, according to The Guardian. The program will consist in creating its own inexpensive reconnaissance and strike drone, similar in its characteristics to the Turkish UAV Bayraktar.
British press reports indicate that the use of Bayraktar played a significant role in Azerbaijan's victory over the enemy. And in such a situation, the British War Department, after analyzing the situation, came to the conclusion that the British Royal Army needed to acquire unmanned attack vehicles that could be used in certain areas of warfare, including for anti-terrorist purposes in the area of ​​participation of British troops in such operations.
Funding for the development is planned from 2021 - within the framework of a 5-year project of the military budget of the United Kingdom.
In Britain:
We will focus on obtaining strike and reconnaissance UAVs with a range of up to 150-200 km. It should become inexpensive to maintain, but at the same time have high combat effectiveness.
The Turkish media drew attention to this information, noting that Britain is ready to adopt Turkish military-technical experience, taking into account the results of the war in Karabakh. "