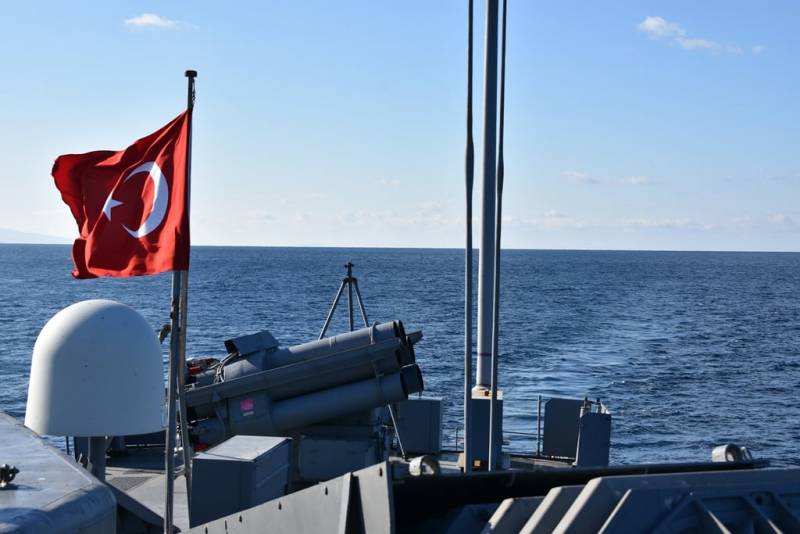 Turkey has decided to respond to the US sanctions imposed on it. Recall that the sanctions were imposed due to the purchase of the S-400 Triumph air defense system from Russia.
The head of the Defense Industry Directorate Ismail Demir, against whom Washington imposed personal sanctions, said that Turkey would refuse to acquire and use American-made torpedoes in its Navy. It was noted that the Turkish fleet will be gradually transferred to torpedoes manufactured by Turkish companies.
Ismail Demir:
The Defense Procurement Agency will lead a project to develop a light torpedo. It will replace two types of American torpedoes that are in service with our Navy today.
It is reported that the Orka torpedo will be developed. According to preliminary data, the Turkish company Roketsan may act as a designer and manufacturer of Orka on a subcontract basis of the Turkish defense holding Aselsan.
Representatives of Roketsan noted that the torpedo "will protect the Turkish maritime zone, as well as the waters of Turkish interests." The overall project in Turkey is called "Blue Homeland". This is a whole doctrine that applies not only to the Turkish maritime economic zone, but also to the vast waters in the Aegean and Mediterranean seas, over which Athens is arguing with Ankara.
In the future, Orka can become a whole family of ammunition, including for use by military patrol aircraft.