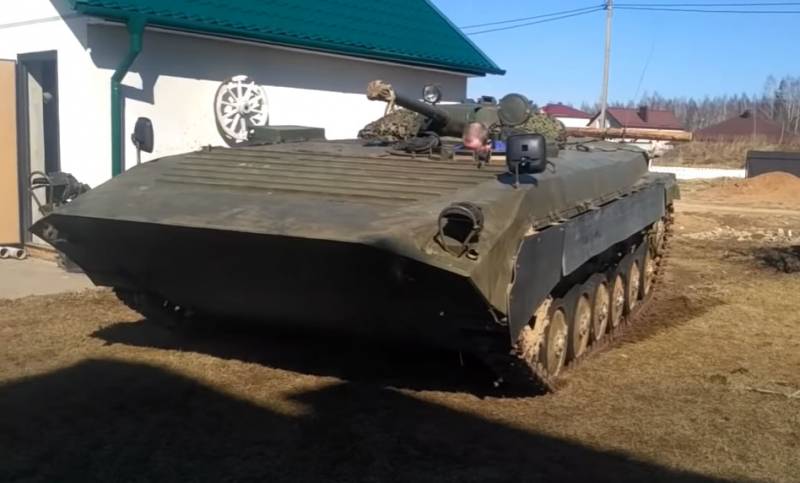 The appearance in the Soviet Union of the world's first serial amphibious armored vehicle for infantry played a role that is difficult to overestimate. We are talking about the BMP-1 - the brainchild of the 2nd design bureau of the Chelyabinsk Tractor Plant.
The designers were tasked with creating an armored vehicle that could not only deliver infantry directly to the theater of operations (theater of operations) - to the place of a specific military operation, but also act in conjunction with
tanks
, providing fire support.
In fact, the BMP-1 became an effective replacement for the armored personnel carriers available at that time in the USSR. First of all, the BTR-50P and BTR-60P.
The armored personnel carriers that were in service with the army of the Soviet Union at that time had many advantages, but also disadvantages. The most significant is that when "meeting" a tank, the armored personnel carrier simply did not have a chance due to the fact that it initially did not have any weapons with which the tanks could somehow resist. Then they tried to solve this problem in the following way: by arming armored personnel carriers with SPG-9 "Spear" grenade launchers.
The improvement of the weapons of armored vehicles used for the transportation of personnel continued, as the introduction of developments to improve security continued.
As a result, in 1966, the USSR began mass production of new armored vehicles, which eventually began to be produced outside our country - even in India.
The BMP-1 is described in the plot of the pravda_zhizni channel: