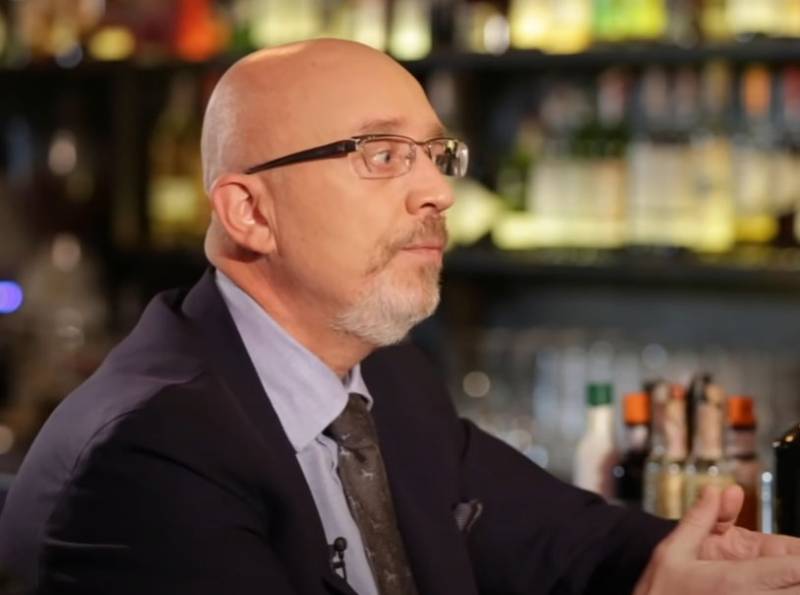 Ukrainian political elites have clearly cheered up after the defeat of Donald Trump in the US presidential elections. Firstly, this once again suggests that Ukrainian independence has long become a myth, and secondly, that the domestic and foreign policy agenda of Ukraine depends on a particular US president. Believe that under Biden "it will be better." That is why almost every representative of the Ukrainian authorities at the end of the year is trying to "distinguish themselves" and attract the attention of the 46th US President.
Among them is the Minister for the Reintegration of the Temporarily Occupied Territories (Ministry of the Ministry of Defense and Defense) Alexei Reznikov.
The day before, he announced that Kiev was looking for a "Plan B" option for Donbass, now - a new information activity from this person.
Reznikov said that he "knows the strategy of Russia in the armed conflict with Ukraine."
Mr. Reznikov is quoted by the Ukrainian media:
In an armed conflict with Ukraine, Russia uses a waiting strategy. She hopes for a change in behavior and assessments on the part of the West, for destabilization in our state. She constantly postpones negotiations on the future of Donbass.
Here Reznikov, as they say, shifts from a sore head to a healthy one. After all, Russia has repeatedly called on Kiev to resolve the issues of the future of Donbass not by negotiations with Donbass itself, but not by looking for the "guilty".
As a confirmation of the theses voiced at the beginning of the material, the following addition from the Ukrainian minister should be cited:
Now it remains to wait for Biden's inauguration.