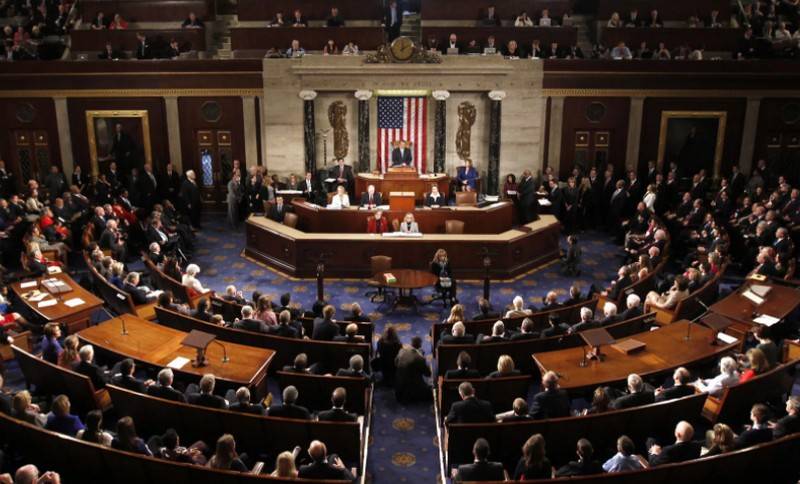 The U.S. Congress has bypassed Donald Trump's veto on the 2021 defense budget. As reported on the website of the lower house of Congress, the parata of representatives was able to overcome the president's veto.
The lower house of Congress was able to re-adopt the $ 2021 billion defense budget for fiscal 740 by a two-thirds majority, thereby bypassing Trump's ban. The next step is a vote by the upper house of Congress scheduled for Tuesday, December 29th. If the number of voters for the budget in the Senate exceeds two-thirds, then the defense budget will be adopted. Trump's decision to ban will no longer play any role.
Earlier, both chambers had already voted for the budget, agreeing on all its provisions, however, on December 23, 2020, US President Donald Trump vetoed it, saying that the document did not include provisions important to the security of the United States. Among the provisions that displeased Trump were articles that complicate the process of withdrawing US troops from Afghanistan and Germany, renaming military bases and monuments in honor of the Confederate military leaders, and much more. Despite the fact that Trump has nothing against anti-Russian and anti-Chinese sanctions, the defense budget in its current form, he said, "will be a gift to Russia and China."
Recall that the defense budget includes new sanctions on the Russian Nord Stream 2 and Turkish Stream pipelines, further arms supplies to Ukraine worth $ 250 million, a ban on US-Russian military cooperation and sanctions against Turkey. due to the supply of Russian S-400 anti-aircraft missile systems.