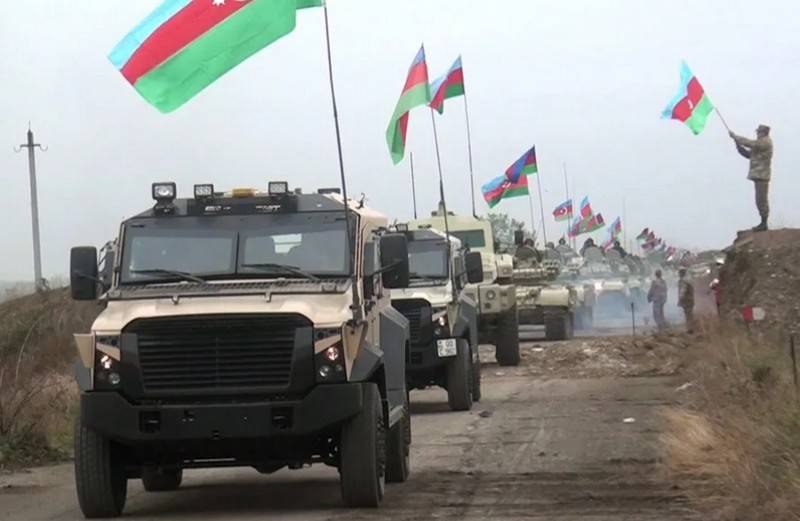 In the Syunik region of Armenia, a signboard with the inscription "Welcome to Azerbaijan" appeared. As the Ombudsman of Armenia Arman Tatoyan stated, the installation of this signboard by the Azerbaijani military on the Goris-Vorotan highway, as well as the flags of the Azerbaijani republic, is intended to frighten the population of the Syunit region of Armenia.
The Azerbaijani military installed a signboard "welcome to Azerbaijan", on it a map, according to which a significant part of the Syunik region of Armenia and a number of other settlements of Armenia are represented as part of Azerbaijan. The results of the study confirm that this step was taken by Baku by violating the rights of residents of border settlements of Armenia, by openly intimidating them.
- said Tatoyan.
Earlier, Armenian Prime Minister Nikol Pashinyan stated that the Armenian army retreated to the border of the former Soviet Armenia, so that the controlled territory would coincide with the CSTO responsibility zone. At the same time, he argued that the Azerbaijani military did not enter the territory of the Syunit region, which has now become a border region, but only "approached it."
Clarification of the borders between Azerbaijan and Armenia proceeds on the basis of territorial delimitation in Soviet times. The process takes place by establishing GPS coordinates
- declared Pashinyan.
At the same time, the Ministry of Defense of Armenia stated that the section of the road between Gris and Kapan, as well as Kapan and the village of Chakaten will be controlled by Russian border guards, and the appearance of the Azerbaijani military in this area is caused by the confusion in the process of deploying Armenian, Azerbaijani and Russian border guards.
The situation in the Sunit region worsened after the bordering regions of Nagorno-Karabakh were transferred to Azerbaijan. The local population is concerned about the appearance of the Azerbaijani military near the borders, who, according to them, are making "unreasonable territorial demands", seeking the most advantageous passage of the border for Baku.