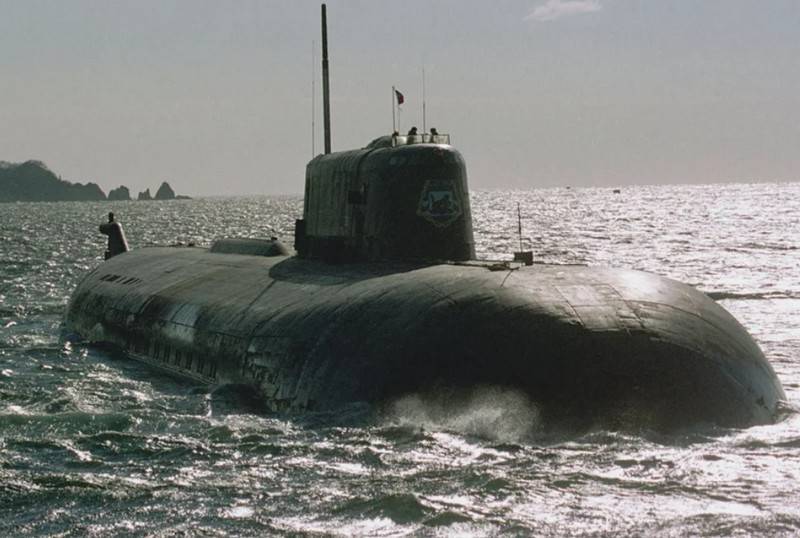 The modernized "Antaeus" doubled the number of missiles. As reported
TASS
with reference to a source in the shipbuilding area, new missiles have replaced the Granit anti-ship missiles at the Irkutsk nuclear submarine.
The strike capabilities of the Project 949A Antey nuclear submarine Irkutsk have doubled. Instead of 24 Granit anti-ship missiles, the submarine after modernization will receive 48 Caliber, Onyx and Zircon missiles, which are currently being tested. In this case, the range of missiles used by the submarine will depend on the task being performed.
In the course of modernization, Irkutsk will become not just a submarine of Project 949AM, but instead of 24 anti-ship missiles, Granit will be able to carry 48 fundamentally new missiles Caliber-PL, Onyx and Zircon, that is, the submarine will be able to strike and coastal targets
- the agency leads the words of the source.
The fact that the nuclear submarine "Irkutsk" after returning to the Pacific Ocean
fleet
will be able to use the latest hypersonic missiles "Zircon" reported back in November last year. This was reported by Deputy Defense Minister Alexei Krivoruchko, who visited the Zvezda Far East plant in Bolshoy Kamen, Primorsky Territory, and got acquainted with the progress of the repair and modernization of the submarine.
At the same time it was reported that the multipurpose nuclear submarine of project 949A ("Antey") "Irkutsk" will be upgraded to the level of 949AM. The return of the nuclear submarine to the Pacific Fleet is planned in 2023.
Recall that the Irkutsk nuclear submarine was put into reserve in 1997 pending repairs, and in November 2001 the submarine was transferred to Bolshoy Kamen at the Zvezda shipyard. In fact, the repair and modernization of the nuclear submarine began in 2019.