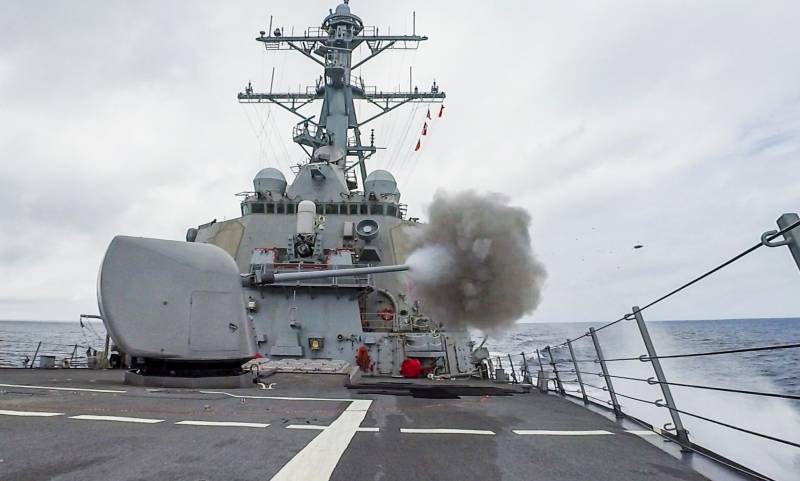 On the eve of the "Military Review" reported how the American warship "John McCain" appeared in the waters south of Vietnamese Ho Chi Minh. At the same time, the American military command explained the maneuvers of the US Navy destroyer as follows: "These are steps to challenge the excessive Vietnamese claims to the water area south of the port of Ho Chi Minh." The US also added that it "provided security for civilian shipping," without specifying how Vietnam is interfering with this shipping today.
Meanwhile, such statements by US Navy officials and the very appearance of an American destroyer near the Con Dao Islands are being commented on in Vietnam itself. Words about "excessive Vietnamese claims to the waters south of Ho Chi Minh City" caused a negative reaction among the Vietnamese.
It is noted that "it is necessary to draw conclusions about the friends and enemies of Vietnam" against the backdrop of events near Con Dao. At the same time, the emphasis is placed on the following episode: at the moment when the American destroyer "took steps to challenge Vietnamese claims," ​​the Indian Navy ship "Kiltan" delivered tons of humanitarian aid to the Vietnamese port of Nha Rong (still in Ho Chi Minh City). This is humanitarian aid to the regions of Vietnam affected by the floods and pandemic.
Also ships of the naval
fleet
Vietnam conducted two-day maneuvers in the South China Sea together with the ships of the Indian Navy.
In Vietnam, Indian aid was appreciated:
The Indian Navy is delivering humanitarian aid to our people, and the US, calling itself our ally, is staging a demonstration of military might off our shores. What is this alliance ...