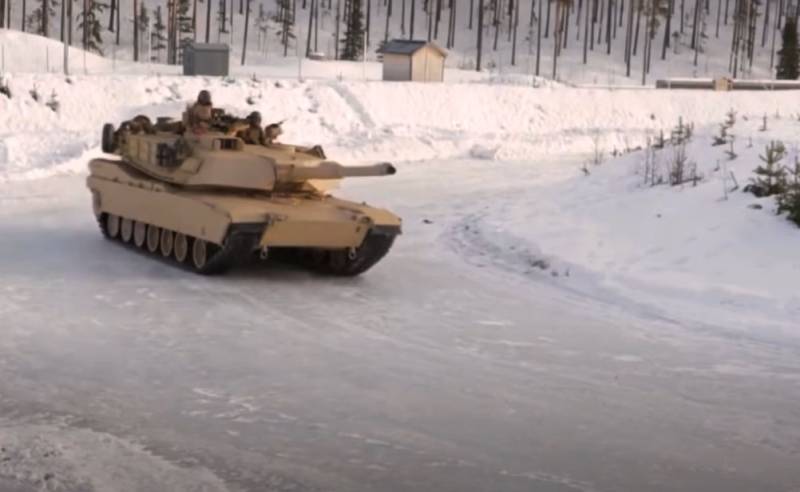 The Norwegian press has published a material that examines the relationship between NATO and Russia. They are considered, including on the basis of the unfolding confrontation in the Arctic. So, in Norway, it is planned to hold the next exercises of NATO forces - and the exercises will be held in fact several tens of kilometers from the borders of Russia. And traditionally, American troops will lead the exercises.
The Norwegian columnist Arne Holm, commenting on the confrontation between the US and the Russian Federation, notes that "Norway should not be drawn into a confrontation with Russia." At the same time, Holm notes that in recent years, attempts at such a retraction are manifested by the United States and other NATO members more and more often.
The Norwegian observer notes that the Norwegian-Russian relationship has been developing for many years on the basis of "pacification and neighborhood", adding:
But now it has been threatened by the actions of our western ally, the United States.
Arne Holm notes that the Norwegian policy towards Russia has always been predictable and understandable, but now the United States "undermines this predictability with its unexpected in many ways actions."
The observer writes that NATO constantly declares the need to contain Russia. At the same time, Holm says that the more often and more actively to conduct military exercises near the borders of Russia, to engage in unpredictable actions in the Arctic, the less effective this deterrence will be. In fact, the Norwegian author calls on Oslo's American partners to stop "teasing" Russia and use Norwegian territories and waters for this.
Calling American exercises in the north provocative, Arne Holm notes that such actions by the United States "are definitely not designed to protect Norway from Russia, but for domestic consumption." And if so, why is it Norway, the observer wonders.