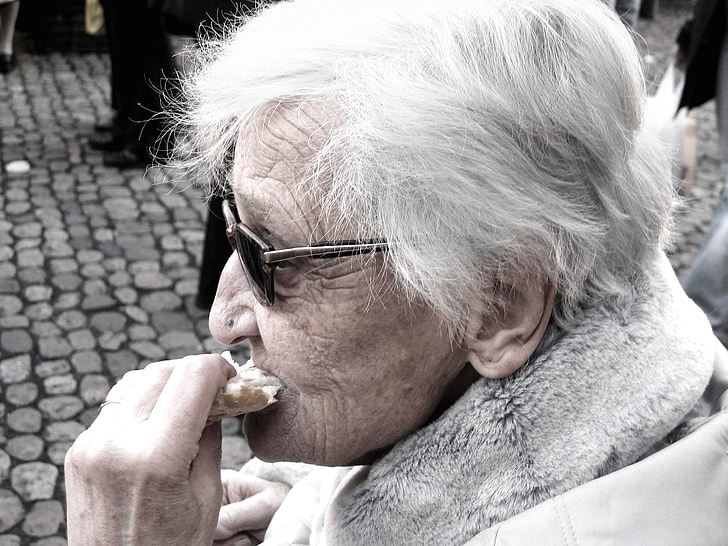 While the whole country is fighting the coronavirus in a single impulse, our dear (yes, they have "risen in price" for you and me again in terms of their content recently), the deputies are not sitting idly by. It would be better to just sit. But do you have to work out your salary? Therefore, it turns out this is something that we will now discuss.
Instead of state pensions
Usually we expect some strange and not very good things from the very party that is invisibly present in all the affairs of the country. However, today, alas, we are looking at the creation of comrades from under the blue-yellow flag, that is, the Liberal Democratic Party, with complete surprise and dismay. It seems that Zhirinovsky's orally voiced dream has come true more than once:
"Children should pay their parents a pension, not the state"?
The deputies from the Liberal Democratic Party V.L. Pashin and A.V. Andreichenko, a draft amendment to federal legislation was submitted. The project is called "On Amendments to Certain Legislative Acts of the Russian Federation in Part of Measures to Support Able-bodied Adult Children of Their Disabled and Needy Parents". It was accepted for consideration.
What did the deputies want to say while working on their project?
Here is a quote from the project brief.
"The current Family Code of the Russian Federation, along with the obligation to support parents of their minor children, also includes norms obliging adult children to support their disabled parents.

However, as practice shows, government support measures for both minors themselves and their parents are incomparably greater than similar measures aimed at supporting disabled parents and their adult children.

Caring for their elderly and needy parents is the unconditional duty of every person, regardless of whether it is provided for by law or not. "
Well, the translation is clear and straightforward: the state has no money to support it properly. There is a desire, but no money. What should be done in this case? That's right, put the government's hand in the pocket of the citizens.
Already checked by the Russian reality. Works like a clock.
It looks, however, not very. Some kind of taste in the language remains from understanding. Familiar and unpleasant.
I agree that caring for elderly parents is the duty of every normal person. Especially if he is a really normal person. This does not need to be prescribed in the laws, as well as love for children. Everything is simple: if a person is a Person, then he will love his children and honor his parents.
And no scribbles will help him in this. It is the duty of the conscience of every citizen.
And who has a soul for something else, but write him at least five laws, there is zero sense from this.
However, let's not get ahead of ourselves, let's take a closer look at the draft law.
Two percent for mother's services
First of all, gentlemen, the deputies want to change Article 87 of the Family Code of the Russian Federation. In the new edition, the article should look like this:
"Article 87. Obligations of adult children for the maintenance of parents:

1. Able-bodied adult children are obliged to support and take care of their disabled parents who need help. "
That's how you want it, but in this short text everything is simply amazing and disgusting at the same time. The state, at the level of its law, obliges us to take care of our parents. In general, there is, of course, a pretty trick in this commitment.
The state relieves itself of part of the burden of supporting citizens who faithfully plowed for this very state.
But this is all done (as always with us) ugly and with a tinge of contempt for the citizens.
Do not want, you know, to take care of their parents, selfish! And here we are! The law! And in accordance with this, you will, such and such, honor your elderly parents and take care of them!

At your own expense. These are your parents, after all ...
"2. For the purpose of keeping disabled parents in need of help with able-bodied children, the latter are obliged to transfer part of the income they received in the form of remuneration for the performance of labor or other duties, work performed, service rendered in the amount of at least 2 (two) percent of this income, in the form of alimony in favor of their disabled parents in need of help ".
A very interesting point. Are children obligated to reward parents for work done? Service provided? What other "other duties" are paid at least 2% of income?
That is, we move on, they don't teach in our schools now, there
"Provide educational services",
so?
And by analogy, now, instead of the relationship between parents and children, there will be
"Providing parenting services"
whether?
Clearly, Messrs. Pashin and Andreichenko are clearly driving the wrong direction. Children "reward" their parents. In the form of payment of alimony.
By the way, interestingly, not a word has been said about the income tax on these amounts. And it should. The income will be received by pensioners.
"3. Able-bodied adult children and their disabled parents in need of assistance have the right to conclude an agreement on the payment of alimony, with the definition of a different amount, but not less than that established by paragraph 2 of this article. "
This is how it is mockery. Moreover, what is above the parents, what is above the children.
It's hard for me to imagine what kind of relationship the authors of this law have with their parents, if they quite calmly introduce this into the document? I do not envy, definitely.
But I will note that not a single normal son (and even more so a daughter) will not go with a contract form to his parents. Say,
we will sign, we will settle the rate, and then I will start helping.
But without a signature, it won't work. The document, after all, regulates the level of remuneration for the performance by parents of their duties in the proper volume and quality.
It's disgusting. But let's move on.
Welcome to court
"4. In case of non-fulfillment and / or improper fulfillment by able-bodied adult children of their obligations to support disabled parents in need of assistance, as well as in the absence of an agreement on the payment of alimony for disabled parents in need of assistance, collection is carried out in court. "
Oh how ...
Dear Vitaly Lvovich! Dear Andrey Valerievich! Do you seriously believe that your parents will sue you? Or will you go to court against your children?
Farce, sorry, but as it is - farce.
Perhaps I will repeat myself. Those who really love and respect their parents, so this (if I may say so) law will be useless. Who cares ...
"5. The amount of alimony collected from each of the children is determined by the court on the basis of the material and marital status of the parents and children and other noteworthy interests of the parties in a fixed amount of money to be paid monthly. "
I see that the courts, which today are not working in the best way, will receive such a good incentive for "development."
Moreover, I predict not so much that parents will turn to the courts for the court to determine them "based on ...", but vice versa.
Rather, abandoned children (of whom we have not just a lot, but a very large number) will begin to deprive the title of parents of those who "did not perform properly." Because for some members of our society, the temptation will be very great: to legally receive help from children in old age, on whom I have not really bothered in my life.
"7. Children may be exempted from the obligation to support their disabled parents in need of assistance if the court establishes that the parents evaded their parental duties.

Children are exempt from paying alimony to parents deprived of parental rights. "
That is what was mentioned above.
Childless - state pension. The rest - to court
And finally, no less interesting point, which was between the two.
"6. When determining the amount of alimony, the court has the right to take into account all able-bodied adult children of a given parent, regardless of whether a claim has been presented to all children, to one of them or to several of them. "
But what about those members of the community who have no children? You know, strange as it may seem, there are also completely childless families. Where it just didn't work out for physical reasons. And there are families where, alas, the children died or died before their parents. Disasters, accidents, wars, diseases, crimes, etc.
And what to do with these citizens? Are they second-class people now? Strange, isn't it? What then should be done with Article 19 of the Constitution of the Russian Federation, which guarantees all citizens of the country equality of rights and freedoms?
Here we clearly see that everyone is equal, but those who have children are more equal.
On the one hand, it seems like a concern for increasing the number of taxpayers. But on the other hand, in fact, it is a completely anti-constitutional law. Since not only does it shift the responsibilities of the state onto the shoulders of citizens (once again), on the other hand, it generates inequality again among citizens, dividing them into two unequal categories.
Well, and most importantly, I will repeat myself, in my opinion, the draft law is made clumsily and illiterately, it humiliates the very meaning of the relationship between parents and children and reduces all this to payment
"Parenting services".
However, each reader may have his own point of view.
But for some reason I am sure that the majority of readers will not run to the courts and will not expect this from their children. Somehow we have always dealt with this matter from time immemorial.
And with the hand of the state in the pocket of the citizen, we also need to do something.
Historically, this has not led to anything good, has it?