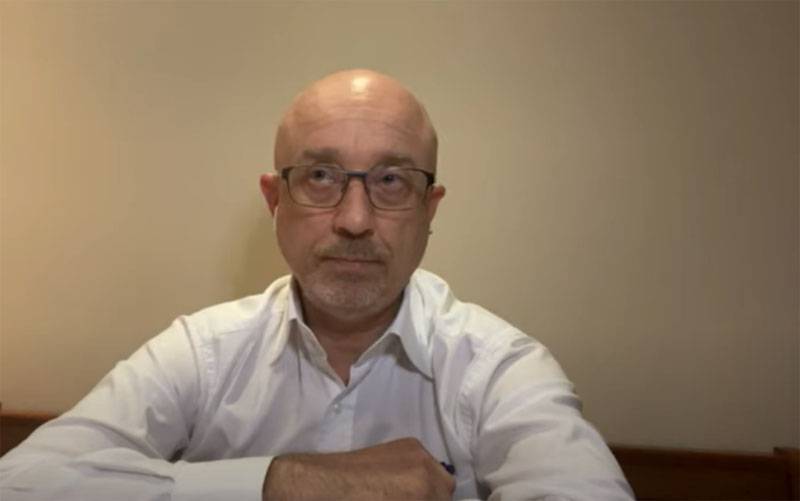 In Ukraine, an active discussion continues on how "to do with the Donbass." At the same time, Ukrainian officials made it clear that they were not going to comply with the Minsk agreements. But all the measures are spelled out there.
Against this background, the phrase about the existence of "Plan B" in relation to territories that are not controlled by Kiev is increasingly heard.
Today, the Ukrainian government official, Minister for Reintegration of the so-called temporarily occupied territories (the abbreviation of the ministry speaks for itself - Ministry of Defense and Defense Ministry), Oleksiy Reznikov, shared a statement on Kiev's consideration of "Plan B".
According to Mr. Reznikov, "Plan B" itself is "such a figure of speech."
Reznikov:
For now, we are following the political and diplomatic path to save the life of every citizen of Ukraine.
After that, the Ukrainian minister noted what exactly lies behind the notorious "plan B". According to Reznikov, if "there is an understanding that everything that is being done further is impossible, we will move on to another option."
The minister added that the option "plan B" is "looking for" in Kiev.
It should be added here that earlier other Ukrainian officials declared "Plan B" as a system of force measures. At the same time, some offered to seriously "return Donbass to the jurisdiction of Kiev by force", others stated the need to approach the issue reasonably. The latter believe that any attempt at a violent conflict can lead to irreversible consequences for Ukraine itself, up to the loss of statehood.