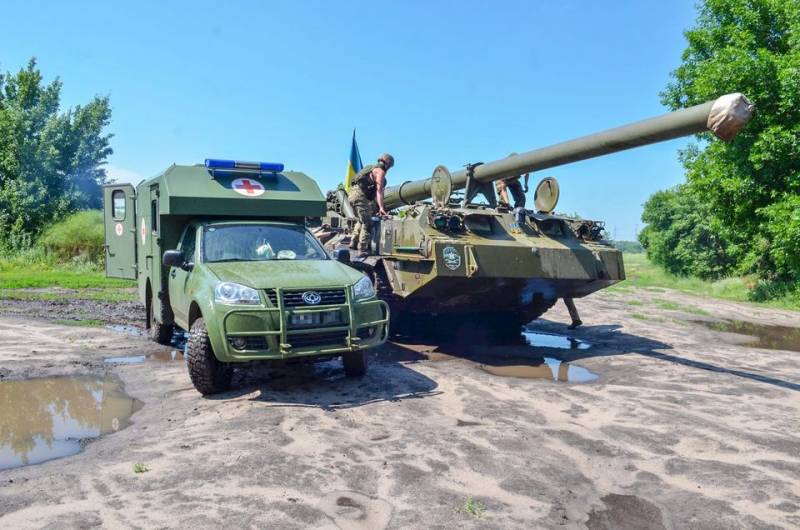 To date, the plant in Cherkassy, ​​which produced vehicles for the Armed Forces of Ukraine, is actually closed. Now in Ukraine they are solving the issue of bankruptcy of the automobile company Bogdan Motors, which worked for the defense industry.
This is reported by the Ukrainian Military Pages.
The workshops of the plant are now empty, as the workers were laid off.
The Bogdan Motors automobile company notes that Ukrainian manufacturers have not managed to get access to cheap financial resources (loans) that could help build up the production capabilities of enterprises and increase the volume of working capital. It is almost impossible to obtain loans for the fulfillment of state defense orders.
Instead, the company notes, the Ukrainian state is doing everything to put approved loans into question.
As a result, Bogdan Motors' revenues dropped several times. This is clearly seen in the amount of taxes and other budgetary contributions paid by the company. In 2019, it amounted to 384 million hryvnia (almost a billion rubles), and for 11 months of 2020, the company paid only slightly more than 120 million (about 312 million rubles).
And at the end of the financial year, one of the creditors of Bogdan Motors opened the proceedings on the beginning of the bankruptcy procedure of the enterprise.
Back in October of this year, there was hope in Ukraine that the plant would work. Then they decided to renew the previously frozen contract for the supply of basic armored vehicles to the Armed Forces for a mobile battery of 120-mm mortars. But in the end the situation for the enterprise turned out to be deplorable.