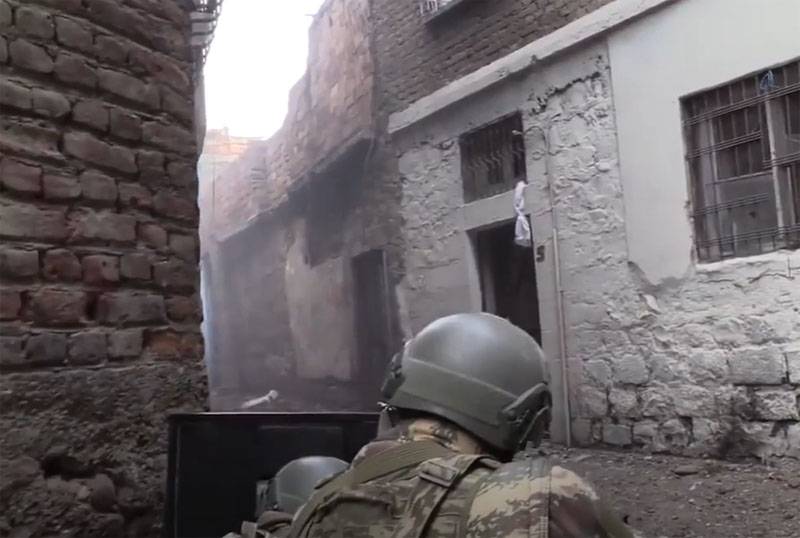 From Syria, there are reports of new shelling of the eastern suburbs of Ain Issa. The shelling is reportedly carried out by Turkish forces and the militias under their control. This information attracts special attention due to the fact that some time ago there were published data on the transfer of the Russian military to Ain Issa and the creation of a Russian observation post there.
Reportedly, Ain Issu itself, where a Russian observation post, according to some sources, has been formed, is not fired by Turks and militants of the so-called "Free Syrian Army", but strikes are being made on Mushairif, an eastern suburb adjacent to the M4 highway. There, the Turkish contingent will be opposed by the armed detachments of the Kurds.
Against this background, data on an increase in the level of activity of the Turkish military in Idlib province are confirmed. According to the latest information, the Turkish military contingent decided to create a post in close proximity to the positions of the Syrian government army (SAA) in the eastern part of the province. A report from Syria says that a post with armored vehicles is being set up by the Turkish military in the village of Kadura, north of the city of Maaret al-Nuuman.
The new post of the Turkish army will be located a couple of kilometers from the strategically important M5 highway. It goes from Seraqib to the south of the country - to Damascus.
This marks the tactics of the Turkish troops in Syria. They are trying to strengthen their presence in those areas that are strategically important. If in Idlib the M5 highway and the "junction" city of Serakib are important, then in the north the Turks and pro-Turkish armed formations are trying to gain control over the equally important road - M4. It connects the east of Syria from the border with Iraq with the largest city in the SAR - Aleppo.