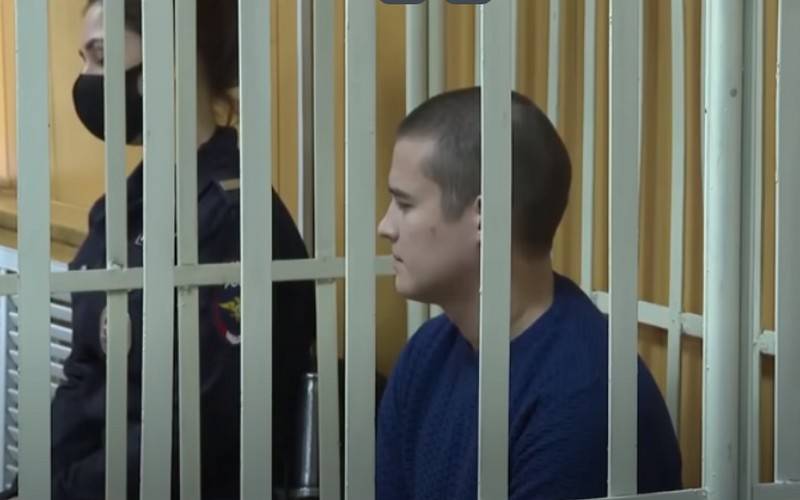 A conscript soldier Ramil Shamsutdinov, who shot eight of his colleagues, was found guilty of a crime by a jury. This is stated in the message of the 2nd Eastern District Military Court, where the meeting is taking place.
The jury unanimously found Shamsutdinov, who shot his colleagues, guilty of murder, but said he deserved leniency.
Yes, guilty. Unanimously
said the foreman of the jury.
It is reported that the defense was able to prove that the real cause of the tragedy was systematic bullying by senior conscripts, contract soldiers and officers of the unit. On December 22, in the last word, Shamsutdinov repented of his deed.
Shamsutdinov is expected to be sentenced before the end of the year, with the prosecution asking for 25 years in prison, not life.
Recall that on October 25, 2019, a private conscript Ramil Shamsutdinov opened fire on his colleagues, killing eight people and wounding two. One of the most probable reasons for the execution was called hazing in the unit where Shamsutdinov served.
Shamsutdinov shot his colleagues from the Ak-74M machine gun, which he received on the territory of the duty shift training complex. Having received ammunition in the amount of 4 magazines of 30 live rounds each, Shamsutdinov loaded the machine gun and opened fire at the servicemen, aiming at the head, chest and back. It is specified that having used up the first magazine, he attached the second one and continued firing, after which, finding the survivors, he fired additional shots.