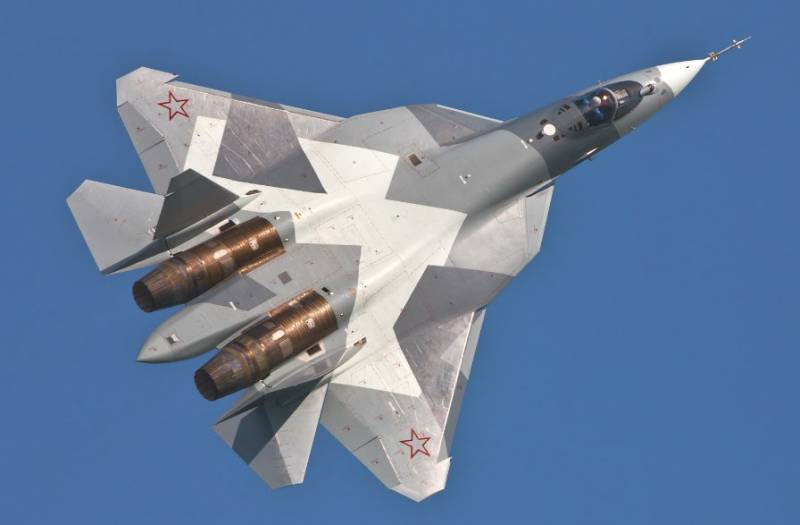 The first serial fighter of the fifth generation, the Su-57, which entered service with the Russian Aerospace Forces, was transferred to the flight test center in Akhtubinsk at the end of November. There he will be used to test hypersonic
aviation
means of destruction.
The Tactical Missile Armament Corporation is developing hypersonic weapons for military aviation.
Commenting on this information, the Greek media resource Pentapostagma said that after equipping the fifth-generation multi-functional fighters of the Russian Aerospace Forces with hypersonic Dagger missiles, they will become a real nightmare for the enemy. But even without hypersonic equipment, this combat vehicle has many advantages over foreign "analogues". The Greek press believes that the Russian Su-57 could become a sad scenario for anyone who meets it in the air.
One of the features of the new fighter of the Russian Aerospace Forces is the combination of high maneuverability and the ability to fly at supersonic speed. It is a competitive fifth-generation aircraft that surpasses most of its foreign counterparts. And the appearance of the Su-57 "Daggers" in service will turn it into an even more formidable force, they write in the Greek press.
At the moment, only the MiG-31K, based in the Southern Military District, are equipped with air-to-surface Dagger hypersonic missiles. However, earlier such missiles were also tested on strategic missile carriers of the Russian Aerospace Forces. In addition, plans were announced to equip the "Daggers" of the Su-57 fighter. This kind of weapon is capable of turning it into a truly multipurpose means of combat aviation. Due to the fact that neither the F-35 nor the J-20 has a hypersonic
weapons
in the arsenal (including in the short term), the Russian Su-57 fighter will have an advantage in terms of versatility of weapons.